Can social media marketing work as well for B2B audiences as it does for B2C?  Absolutely…just as long as you have realistic expectations.

While your tweets might never go viral, and you'll probably never be as funny as Wendy's, the "Clap Back King", your social media efforts can still have a massive impact on your brand.  An astounding 84% of C-level and VP-level buyers are influenced to make purchases by social media. 
So how can you ensure your brand is having the right type of influence?  It starts with a solid strategy, along with those aforementioned realistic expectations.  But, organic and paid social strategies are not one and the same – here are a few pointers for each:

4 Ways to Use Organic B2B Social Media Marketing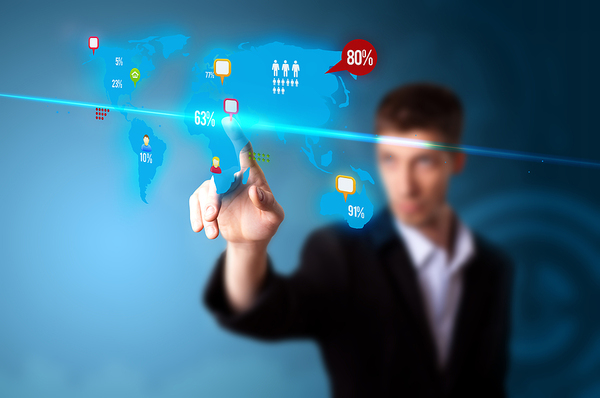 1. Make Sure You're Speaking to Your Audience
It's critical to put the "social" aspect into your marketing strategy if you want it to be successful. So be sure you're speaking to your audience and not at your audience. 
You can do this by connecting with them through dialogue. For example, ask questions, discuss hot topics in the industry, and engage with those who comment. Make your posts relevant, and you'll find it's easy to get interactions. 
2. Share Valuable Content 
Social media is about sharing insights, thoughts, and news. This is why it's an ideal platform for bolstering yourself as an industry expert or thought leader. One way to achieve this is by sharing content your audience will find valuable. This may be an ebook that shows them how to overcome a common issue or an infographic with unknown but eye-opening stats.  
Not all content needs to be produced by your company.  In fact, sharing content from other brands and influencers should be a consistent part of your strategy.
3. Be Consistent with Your Posts
Consistency is key if you want to grow your followers and engagement on social media. But what does it mean to be consistent? It means two things:
Be consistent with what you bring to the table.

Be consistent with how often you publish posts.
You want your audience to know what to expect from you. This way, when they follow you, they have an idea of what type of content they'll see. If you're going to bounce around from topic to topic and/or be wishy-washy with how often you post, then you're going to lose the trust of your audience. 
Content calendars can help you plan out what you're going to discuss and share ahead of time.  They also help you look back on what you previously posted, and when.
4. Use Brand Storytelling
Brand storytelling comes in a variety of forms:
Reshare your customers' content.

Share stories about your why and how (vs. your what).

Talk about how your customers are excelling at using your solution.

People love a great story, so take this opportunity to capture positive attention and interest. 
4 Ways to Use Paid B2B Social Media Marketing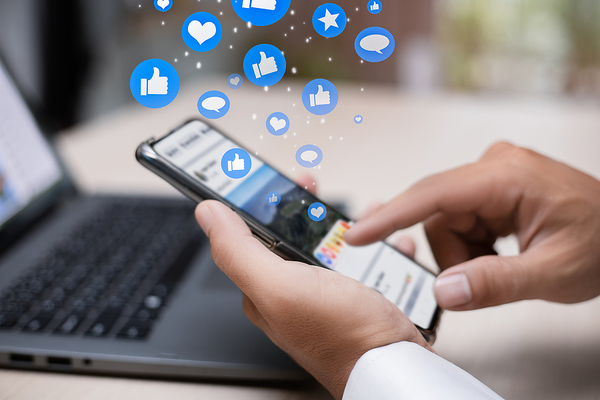 1. Use Social Ad Retargeting 
If you're familiar with ad retargeting, then you know how effective these can be. These are ideal because they target individuals who've already shown interest in your product or service. 
With platforms like LinkedIn and Facebook, you can create custom audiences to target these people. Personalization is much more effective when you have a solid in your segmentation strategy.  
2. Standout with Video Ads
Visual content isn't just compelling to the eye–it's more memorable than text content. Science shows people retain 65% of visual content compared to only 10-20% of written information. Video and animated ads are very effective for getting people to stop scrolling – except for "doom scrollers", they're a lost cause.  
3. Repurpose Your Best Content
Everyone who says to "reuse your best content" is spot on.  But don't repost your old content word for word.  While an awesome podcast can be easily transcribed and turned into a blog post, you should still spend a little time polishing that post before it goes live.  
4. Target Groups and Skills
If you're using LinkedIn, then make sure you're targeting Groups and Skills in your B2B advertising campaigns. Try testing this approach against campaigns focused on job title, function, and seniority – you might like the results!
Many LinkedIn users add skills to their profile and join groups. So it shouldn't be difficult to find the best ones to target. 
Improve Your B2B Advertising with Leadspace for Ads
The goal of your B2B social media marketing is to drive high-quality leads through your funnel. Why play the guessing game when you can use a tool that empowers your teams to execute personalized campaigns?
With Leadspace for Ads, you can distribute campaigns across all the channels you want to target. The platform comes with incredible insights about your leads and accounts, making it easier to segment and execute strategies. 
Our platform can understand your ideal customer profile and help you find accounts that best fit your ICP using look-alike modeling. The analytics reports will also help attribute campaign success to your campaign (or help you find better ways to improve them). 
Ready to see how it works? Then explore our customer data platform today!