As B2B marketers, our goal is to deliver effective campaigns targeted at the best opportunities that exist within our Total Addressable Market (TAM) – at the lowest possible cost. This means identifying your TAM, developing your Ideal Customer Profile (ICP), and comparing your ICP throughout your TAM to determine which opportunities to focus on, then getting the right campaigns in front of them at the right time – as efficiently as possible. Doing this successfully means creating increasingly accurate, dynamic, and unified profiles of people, accounts and buying centers so we can properly prioritize and target opportunities with data-driven insurance that we're delivering the right message to the right people at the right time. By implementing a powerful Customer Data Platform (CDP) with profiling capabilities, you can automatically create accurate and up-to-date unified buyer profiles – but once we've built these profiles, how do we determine which ones to spend money and time pursuing? How do we prioritize them? That's where Enterprise Profiling comes in.
By utilizing a CDP solution with enhanced Enterprise Profiling capabilities, B2B marketers can not only overcome the hurdles of demand and ABM, but are also guaranteed to optimize their demand funnel, boost close rates and drive ROI – effectively, cost efficiently and repeatedly. Enterprise Profiling features work in addition to standard profiling capabilities to determine which buying centers, accounts or people to focus on first based on their likelihood to buy your product so you can segment your TAM by persona fit, predictive fit or intent score.
Enterprise Profiling models compare your historical data and ICP against all the profiles within your TAM then use AI-algorithms to score them by a variety of buying signals to determine their propensity to buy your product right now – as well as indicating whether or not they're likely to buy in the future. While basic or advanced profiling tools populate profiles with various types of firmographics and technographics such as company revenue, size, industry, sub industry, region, ownership, website technologies, installed base technologies, expertise, specialties, etc – Enterprise Profiling Models analyze them as buying signals to generate algorithmic insights and drive you directly towards closeable business.

All of the signals within these categories are generally scored by their individual "lift" as they relate to historic successes, and a set of overall propensity scores is generated for each buyer profile. Some key Enterprise Profiling Models include:
Persona Fit Scoring: which is built on standard or custom persona profiles to score the existing database and inbound leads based on their closest persona fit, and find net-new contacts within accounts that identify the right buyers using persona scoring.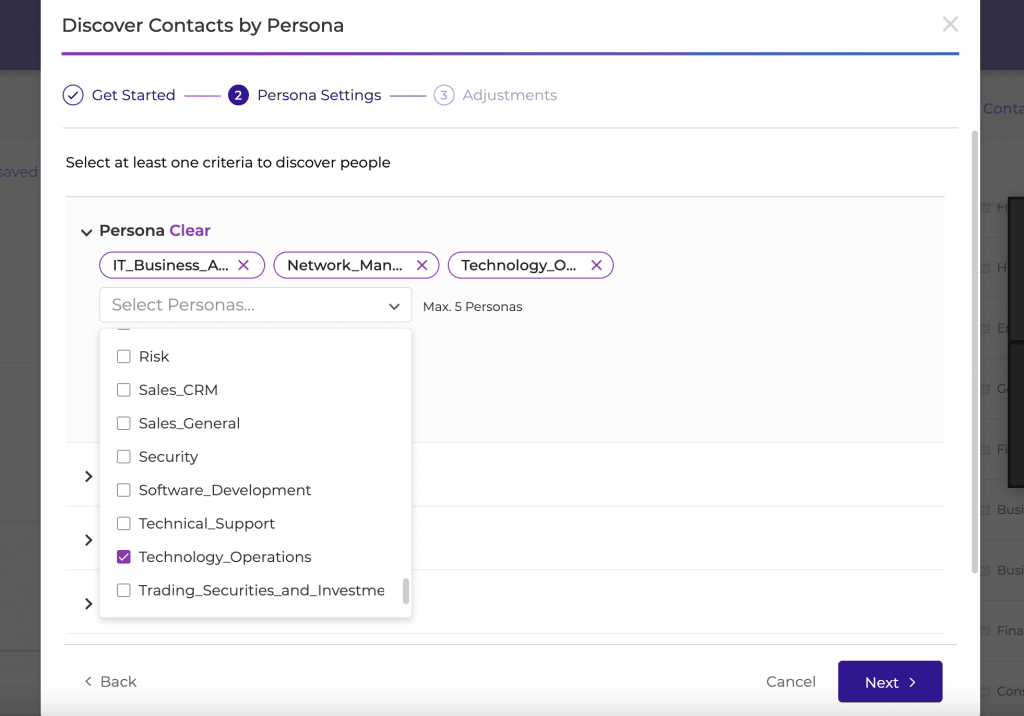 Predictive Fit Scoring: which is built from the customer's historical conversion data set (opportunities) and applies scoring that indicates a company's and in concert with persona fit, a person's likelihood to be a good target buyer.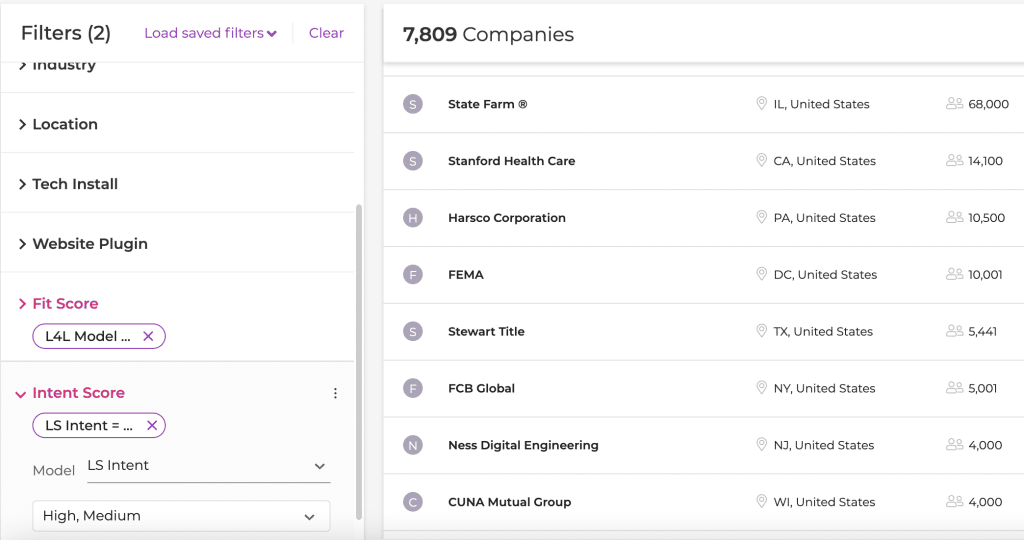 Intent Scoring: which monitors user interest (first-/third-party, known and unknown), and applies scoring based on the level of intent activity specific to customers' products/category.
In short, Enterprise Profiling enables big and small B2B companies to minimize spend and maximize ROI by equipping them with the tools necessary to proactively target the accounts and/or people with the highest propensity to buy. Fuel and optimize your demand funnel with the best B2B buyer profiles enhanced by predictive fit, persona and intent models to revolutionize your TAM-to-opportunity prioritization. Not everyone wants your product, but you can find the ones that do with Enterprise Profiling. To learn more about Enterprise Profiling, check out our product sheet, Leadspace for B2B Profiling.