You created an ideal customer profile — what next? If you're like most businesses, you're using ICPs to develop your marketing campaigns.
The issue with this is that your data may be incomplete. Because of this, your campaigns are bound to struggle (or even fail).
Let's take a look at what you can do to optimize your ABM strategy for better results by using both ICPs and buyer personas to drill down deep into your customer data.
Why ICPs Matter in Account-Based Marketing
Ideal customer profiles act as a filter for your lead generation activities. ICPs help you identify the companies you want to target in your account-based marketing campaigns. ICPs also help you identify the decision-makers in those companies. Further information in a well-developed ICP includes:
Company size
Revenues
Budget
Industry
Geography
Installed technologies
Site-level hierarchies
A well-developed ICP enables you to pinpoint the companies that will most closely align with what your product or service offering is. On the use of ICPs, Hubspot notes:
"If done correctly, an ICP can help define the problems you're solving for, align your product/service capabilities with customers' needs, and assist in laying out your future road map for product/service updates and changes."
An ICP is focused on the account rather than the individuals to whom your sales team will actually be talking.
That's where a buyer persona comes into the picture.'
Why Buyer Personas Matter in Account-Based Marketing
Once you have developed a detailed ICP, it's time to go a step further and drill down to the individuals you will be targeting within a company. Developing buyer personas that represent these individuals will help your marketing team create personalized, segmented campaigns and help your sales team get to the nitty-gritty of how to approach a sales call.
Buyer personas can add structure and context to your marketing and sales efforts. Some of the information to include in crafting a buyer persona may be:
Job title
Geographic location
Department
Leadspace can provide an even more granular look, including things like:
Job role or function
Seniority
Expertise/specialties
Buying behaviors
KPIs and goals
Pain points
Buyer personas help you map out marketing campaigns and allocate the right resources to sales. Utilizing both ICPs and buyer personas facilitates better customer segmentation and profiling.
Why Is Customer Segmentation and Profiling Essential?
The lack of personalization in your ABM strategies will make it difficult to achieve great results. To enhance your outcomes, you'll need to create both ideal customer profiles and buyer personas.
Then you can use these personas to create segments. Rather than merely segmenting your accounts by company and size, you'll have groups that are more specific.
For instance, segments will be based on firmographics, as well as unique characteristics like transaction/behavior patterns. Also, knowing things like roles and responsibilities will enhance your messaging so it resonates better.
By using Leadspace's AI-powered data collection, storage, and analytics, you'll find it easier to profile and segment your accounts.
How to Develop Sophisticated Segmentation
There are four primary segments you want to use for your ABM strategy:
Persona
Buyer Journey Stage
Company Profile
Person Profile
Here's a quick rundown of what's required to build upon your ICP data.
Buyer Persona
You have your ideal customer profile and, within this profile, you'll have one or more personas. This allows you to look deeper into each account to discover things like the motivations for the person with whom your teams will engage.
For example, a CMO's persona might have the goal of growing revenue. So the CMO wants to find solutions that'll help him or her reach financial goals. When your sales team is armed with this information, team members can speak to the heart of the matter when targeting a particular CMO.
Buyer Journey Stages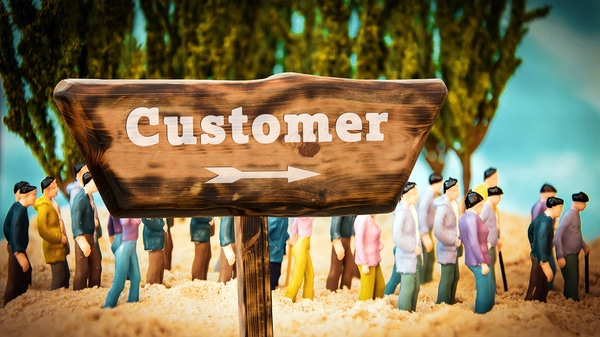 Knowing where an account is in the buyer's journey will help your sales team offer the best resources for their needs. For instance, in the discovery stage, your salespeople can use e-books and starter guides to educate them about a particular product or service.
Then as an account shifts stages, this needs to be recorded so your teams are made aware. Maybe after reading the e-book, the account enters the consideration stage and needs more nurturing.
The trigger for this could be a conversation with a rep via online chat.
You can use various channels to identify where a lead or account is. For example, you can gather intel from social media, online chats, telephone calls, support tickets, and emails.
Person Profiles
This is where the buyer persona details will come in handy. Your person profiles will provide information on things like:
Title
Location
Name
Social accounts
Email address
Phone number
These profiles will grow over time as you collect more data from first, second, and third-party sources. The key is to fill in all the firmographic and demographic information you can to ensure a more complete profile.
Account Segmentation Best Practices
There are five key steps to developing winning account segments:
Start with your best current segment. You'll need to create a project that includes a thorough understanding of the objectives, deliverables, scope, and its stakeholders.
Analyze account data. Review your accounts and create a set of criteria that determines the value of each. Also, identify unique characteristics, such as technologies used, geo-location, etc.
Collect lots of data. After completing your analysis, you'll have a list of criteria to use to pinpoint the best accounts and how to segment them.
Analyze and prioritize your segments. It's time to validate your segments by using a data collection plan and research process.
Give and implement feedback. Determine which segments are the best quality. You may find certain groups a bit easier than others; these are the ones to whom you want to invest your marketing dollars.
Don't Overlook Having a Quality CDP
Creating sophisticated segments will transform your marketing in many ways. Your teams will no longer have to shoot darts in the dark. They'll have a solid strategy for targeting and personalizing their efforts to match each segment.
Then as time goes on, they'll update or remove accounts based on the criteria (quality score) you established.
You'll find this is all easier to do when you're using a quality customer data platform, particularly one that will collect and clean your data from all sources (first, second, and third parties). This will ensure your data is always updated and in-depth.