What if there was a way your sales team could be notified when an account was ready to be pitched your product or service? It sounds too good to be true, so it probably is…right?
Not exactly. There are already B2B companies boosting their revenue with timely targeting. And it's all thanks to intent signals.
Wondering how it all works?
Let's take a closer look at what intent signals are.
What Are Intent Signals?
Intent signals, or intent data, are indicators that identify accounts who are actively researching your line of products on the web.
This type of data is can be used in a customer data platform to do intent scoring for your current accounts. The CDP connects to your CRM and is able to push signals that indicate whether a customer is actively looking for your products or services.
Prioritize Accounts for Sales Outreach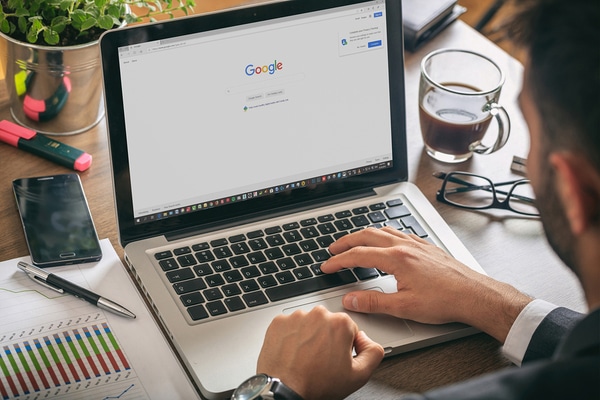 Ignoring accounts who are showing signs of interest in another one of your products is a missed opportunity.
To avoid this, B2B marketing professionals use intent signals to identify accounts with high intent.
Here's an example of how this works:
You created in-depth ICPs; now it's time to use intent scoring to determine the accounts to target first. Accounts who are scored "medium" intent will be targeted by your marketers with a nurturing campaign. Those with "high" intent will get an email or call from your salespeople.
Personalize Your Marketing Campaigns
You hear all the time about B2C customers demanding personalized experiences with the brands with which they shop. It should be no different with B2B customers.
Today's B2B customers are looking for more than personalized emails addressing them by name. They want content and offers tailored specifically to them. Let's not forget, B2B accounts are full of people, just like B2C customers.
With intent signals, you can learn where an account is in the buying process. Then you can target them with the right message, offer, and content.
For instance, let's say you have five products you offer. You monitor intent on topics related to each to identify which one a particular account is interested in.
This way, your marketing team can send them an email sharing more information about the product for which they're in the market.
Of course, the type of material you send will be determined by the level of intent, which we'll get into next.
Deliver the Right Message at the Right Time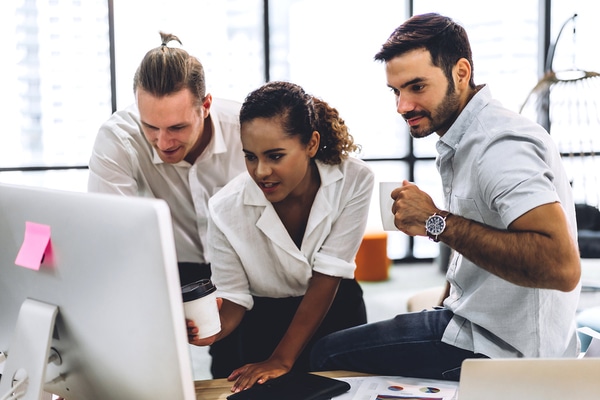 The only way you can do this is if you're using intent signals. Just because an account is looking at a topic related to one of your products or services doesn't mean they're ready to buy.
For example, one account may be looking for more information on a product to share with their team to get buy-in. So it would be ideal to send informational content to show how the product can help their industry/department.
On the other hand, an account may already know the benefits of your product, but need more evidence it's right for them. They're in the middle of the funnel, so they'll need case studies and whitepapers to prep them for a call with your salespeople.
The beauty is you can use this for all sorts of campaigns:
Emails
Landing pages
Ad-targeting campaigns
Blog content
Database reactivation
If you're using content automation tools, then this will streamline your campaigns and boost your ROI.
Align Your Marketing & Sales with a Customer Data Platform…
…but not just any customer data platform. Leadspace is a CDP that uses intent signals to guide B2B sales and marketing teams to convert interested accounts into repeat sales.
With a CDP, you can ensure your sales and marketing teams are on the same page about a particular account. They'll know when they're ready for nurturing and when it's time for sales to jump in.