Generating a ton of leads for your B2B company seems great…until you realize that those leads aren't turning into opportunities at rates anywhere near where they should be.
This is a common issue B2B companies have been battling for a while now. Almost a decade ago, Marketing Sherpa's B2B Marketing Benchmark Report revealed that 61% of B2B marketers sent leads directly to sales, but only 27% of leads were qualified. Unfortunately, the needle hasn't moved too much in the intervening years for many B2B companies.
If that ratio sounds about right for what's happening in your business, then it's time to make some changes.
The solution to this problem is simple: create B2B lead scoring models your marketing teams use help qualify and prioritize which ones you send to sales and which need to be nurtured more. Optimize that process using the following lead scoring best practices:
1. Create Unified Customer Profiles
Do you have a clear vision of who your customers are? You may minimal data in marketing automation for basic qualification and routing, but you can take it up several notches with a unified customer profile (or UCP).
This offers a 360-degree view of your customers by collecting data about customers from various sources and touchpoints (e.g. sales, website, chat, etc.). You can use a mix of first, and third-party data to develop your profiles.
Pro tip: This is all a lot easier to do if you have the right tools and platform. Leadspace has you covered with that.
2. Collect Customer Details Using Online Forms
The best B2B leads are those that come to you. If you have content your audience finds valuable, it'll be easier to get them to share their information in exchange for a bi-monthly newsletter, webinar, or download.
There are various types of forms you can use to collect customer information. This includes event registrations, quote requests, contact forms, account signup forms, and surveys.
Then by unifying data you might have on those leads from multiple sources, you can find the golden nuggets in your customer database to target first.
3. Implement Intelligent Engagement Scoring (and Score Degradation)
Let's say you have a resource on your website that visitors return to time and time again. In the process, they're racking up points for site visits. The problem is they're not showing any other signs of becoming a warm lead.
So having a way to degrade the scores of visitors like this can help prevent poor leads from getting on your radar.
It's also a good idea to do the same for your customers. Once they convert, you should have a scoring reduction model to prevent their activity from accumulating points.
4. Use AI Models to Identify Buyer Personas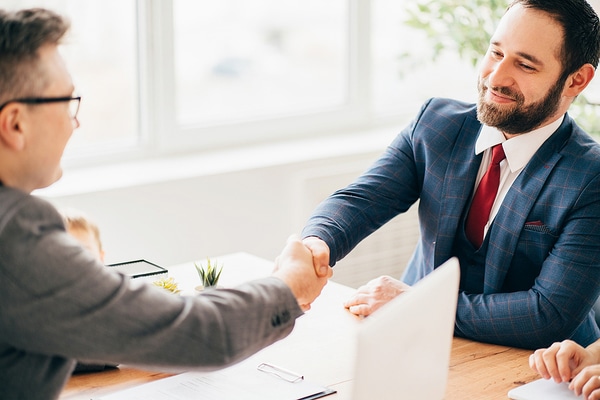 Having a behavior-based lead scoring model is fine, and a good start. But it's really just one set of signals, and ignores the fit or profile of the lead. This part of the puzzle is critical for prioritizing, personalizing, and making the most of both your investment in acquiring the lead, and your team's time in working it. With a platform that can apply AI to your unified profiles — like Leadspace — you can create persona models to identify the leads that best fit the mix of job function, seniority, technologies use, skills, and other factors that make them an ideal buyer. By scoring leads with this model, you can make sure you prioritize the best fit personas for the specific products or solutions you have.
5. Give Different Score Values Based On Content Type
Would you say a visitor who reads a blog post should be ranked on the same level as someone visiting a product page? Probably not.
It is hard to divine the intention of the visitor to the blog, but you can probably assume that product page views show either intent to purchase or at least research beforehand. So be sure you're giving score values based on the type of content the visitor is consuming. This will include pages like blog posts, FAQ pages, product pages, pricing pages, etc.
To make the data easier to analyze, you can use terms instead of numbers. For instance, very high, high, medium, and low.
6. Include Intent Signals in Your Scoring Models
So, now that you've got a handle on the engagement from your leads, and their person profile fit, there's one last component to get a complete picture: intent data. The 3rd-party variety of this type of data helps you guage a company's level of interest in the solution you sell or topics relevant to your business.
By adding intent signals to your scoring models, you can narrow your targeting and personalize outreach and interactions to the specific topic they're most likely to respond to. For instance, let's say you include signals like:
There are other ways you can customize this based on your organization's unique product offerings and sales cycle, so be sure to test and go back to optimize which topics to include and how to weight them. The experts at Leadspace can help you manage the process of building and optimizing intent scoring models.
7. Activate Your Lead Scoring across Systems
There's a lot of data to sift through and analyze, but scores can make it easier to quickly surface insights and identify opportunities. Without those scores activated in the systems where they can make an impact on the customer journey, you'll miss opportunities and dollars. Ideally you can have a source of truth for data and scoring that is shared across your marketing and sales systems, so everyone is working with the full picture.
The Leadspace customer data platform integrates seamlessly with marketing and sales tools and leverages AI to create UCPs and score leads. Leadspace enables your sales and marketing teams to align and work together to target and prioritize leads, personalize interactions, and successfully close deals.
Start Scoring Leads Like a Pro
It's time to stop passing on unqualified leads to your salespeople. If marketing and sales aren't aligned, then your conversion and win rates will continue to suffer. With Leadspace, you can align both your tools and your people, and deliver value to customers.