Big data is a big deal. This is why your business invested thousands of dollars to implement all sorts of tools to collect and manage it all. 
Data shortage is definitely not an issue for you. Yet, because of this, you may have another underlying problem: data disorganization. 
Sure, you may have all of your sales data in the Salesforce platform and your marketing data in Marketing Automation, but this doesn't exactly scream organization. Your teams may be disconnected and, therefore, unable to collect and organize data to help them reach their goals. 
Working in silos is no longer a viable way to operate your business. Instead, you need to focus on data unification.
When you do so, you can see the following improvements in your business.
Free Your Marketers from Data Silos
Sadly, data silos are wreaking havoc all across B2B organizations. Research points to as much as 47 percent of marketers being hindered by data silos, but we've all experienced it at some point.
We've all been frustrated by the inability to get access to the insights from data needed to deliver great content and customer experiences. 
Roughly 54 percent of marketers state that fragmented data is one of the largest barriers they face with leveraging data. Another 20 percent don't know what the data means, and 17 percent of marketers are unable to act upon the data and make decisions using data trends. 
In turn, this can hurt your customer acquisition rates and bottom line.
So what's the solution? 
Technology. Unfortunately, not all tools are equipped to deliver data unification. Experian's report shows that 46 percent of marketers believe technology is the largest barrier to customer data integration. 
If your goal is to create a single customer view, then you need the right tool: a customer data platform.
With this, your marketers can have all the data they need to create segment for campaigns, drive leads, and grow revenue.
Build a Holistic View of Customer Data (Across the Organization)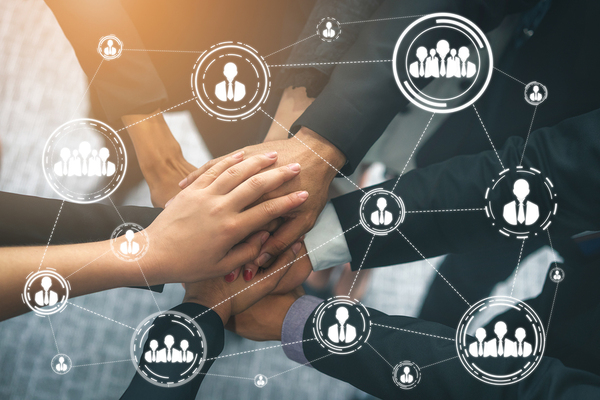 Every department needs access to customer data. Your salespeople, marketers, customer service reps, and account managers all need to have this access. 
However, in many companies, these departments only have pieces of information about leads and accounts. 
With a customer data platform, you can ensure everyone has access to complete data so they can streamline their processes and deliver better results. 
Offer a Better Customer Experience (Grow Your Accounts)
There's a good reason why customer experience is top of mind of marketers in 2020. Buyers (even in B2B) are looking for personalization. 
This is possible when your teams have a holistic view of customer data. Your salespeople can share the best marketing content to educate prospects, and your customer service teams can quickly identify an account, their history, and know the best ways to accommodate them.
A customer data platform can also offer real-time customer analytics, which means faster decision-making on behalf of your customer service and sales reps. 
Knowing the various touchpoints and interactions an account or lead has with the company is essential for your teams to deliver better experiences (and outcomes). 
The Future Lies with Data Unification
Creating a single customer view isn't something you can bypass any longer. Your competitors are already adopting technologies to end silos and bring unified data aboard. 
With a  customer data platform, you not only get a holistic view of your leads and accounts, but you also get reliable, enriched data. 
Leadspace's platform synchronizes your data, makes it accessible across the company, cleans it, and enriches it. This way, you know your customer data is accurate and complete.
Learn all about how to revolutionize the way you use data here.