Comparing the customer experience to an orchestra is ingenious. 
Imagine walking into a room of fifth-graders all playing their instruments at once. Each student is recklessly tooting their own tunes. It's a chaotic, confusing, and complicated mess. 
This is exactly what it's like in a company that's dealing with silos and data disorganization. By focusing on orchestration, you can turn off the noise and promote symphonies that penetrate all teams and campaigns, so they're all one. 
Let's take a look at how you can orchestrate harmonious customer experiences across channels. 
What Is Marketing Orchestration?
The term marketing orchestration is still very young. But the concept of orchestrating experiences is much older. In fact, it's something marketers have done well in the past, but things have grown hectic now that businesses now have to manage high volumes of customer data and ever-increasing amounts of channels. 
To help maintain it all, companies have adopted more than a handful of technologies, including sales platforms, CRMs, and marketing automation tools. 
This has led to another issue: silos – a.k.a. chaos, confusion, and complications. 
With marketing orchestration, ideally companies will eliminate data silos and synchronize them into a single platform, such as a CDP (customer data platform). 
In a nutshell, marketing orchestration is the synchronization of data from multiple sources (internally and externally) then using that unified intelligence to power more relevant and personalized experiences in real-time across all departments (especially marketing, sales, and customer service). 
What Problems Does Marketing Orchestration Solve?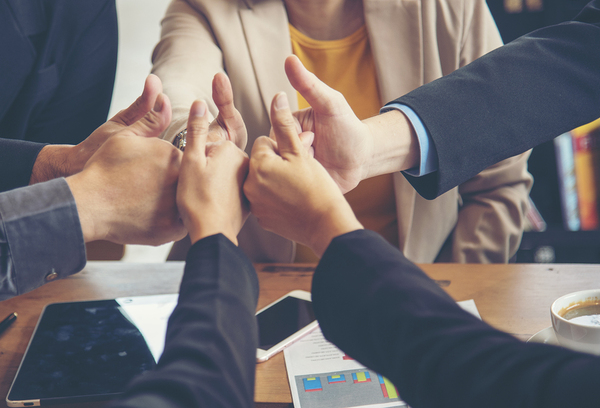 There are five main problems marketing orchestration can resolve in today's businesses:
Having too many tools: 

Working with too many platforms can make it difficult for your teams to deliver consistent experiences. They're often building different, disconnected flows or journeys in each individual tool. Now, you can have a single platform that handles the decisioning and pushes through to those tools.

Unsynchronized marketing campaigns

: When there are too many tools, your marketing and sales teams will be using different data. This will make it impossible to connect the dots (i.e., using ad retargeting for an account you met at a trade show). With a CDP, you create synchronization across departments.

Lack of visibility

: If your marketers can only see marketing data, they're stuck with limited visibility of your accounts. They need to also view information collected from other departments, such as sales and customer service data. A CDP creates a holistic view of your customer data.

Siloed teams

: By connecting data across your teams you ensure everyone is "playing from the same sheet of music," and improve their own operations and campaigns. 

Manual work and errors:

With decisions and journeys being creating from a single source of truth, you remove a lot of the tedious work required to import, export, load, build, and create all the flows you'd normally have to do when you created campaigns and experiences in individual channels.
By eliminating these common issues, you can ensure you have departments that are functional and productive. 
How Does Marketing Orchestration Work?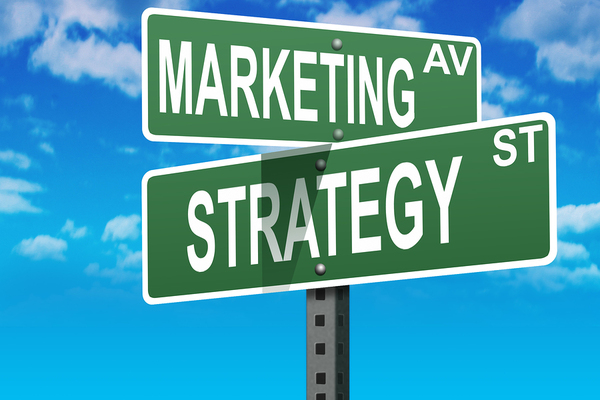 So what will happen once you implement a customer data platform into your organization for the purposes of marketing orchestration?
It'll look a little something like this:
Data collection

: The system will gather and organize data from all of the technologies you currently use (i.e., Salesforce, HubSpot, etc.).

Data cleansing

: The data is then matched and sorted to unify profiles and flag duplicate records. 

Data enrichment

: Create a consistent and reliable view of leads and accounts with deep, up-to-date information. 

Audience assignment

: Personas and profiles will be created to help your teams identify the best accounts and leads that best match them. 

Real-time activation:

All of your synchronized data will be pushed across channels and systems, and power existing or new workflows. 
Marketing orchestration is the process of taking in and organizing data in a way that makes it ready to be acted upon. In turn, your teams will have the means to improve the outcomes of their initiatives.
Need a Conductor of Your Marketing Orchestration?
Then you need to get your hands on a customer data platform. It will transform your ability to create cross-channel, consistent, personalized experiences that wow your customers. 
At Leadspace, we offer a CDP that can help orchestrate marketing in a way that makes sense for your organizational goals. 
Interested in learning more? Then check out this free webinar, The Secret to Customer Obsessed Marketing Ops to learn more.