You invested heavily in your business systems so you could collect large amounts of data. But as you may have come to learn, more data can sometimes lead to more problems. 
It's an issue with which countless businesses are now faced, and it's all because they lack unified data. So we're going to take a look at the challenges companies face with unifying data (and discuss what to do about it). 
What Is Data Unification?
Maybe you're unfamiliar with the term "data unification." If so, here's a quick definition for you:
Data Unification (n): The process of ingesting data from various operational systems or sources and combining them into a single source by performing transformations, schema integrations, deduplications, and general cleaning of all the records.
With data unification, you can witness all sorts of benefits such as improved customer experience, better account retention rates, and an increase in revenue. 
However, there are hurdles businesses must clear to achieve unified data. 
Combining Data into a Single Source
Managing business data normally consists of using several software tools. For example, you may use CRM, email marketing tools, ERPs, and so on. Each of these programs captures data in its own unique way.
Then there's 3rd-party data, or data available from sources outside of your company, used for validation, updates, and enrichment. The challenge is to organize everything into a single source to make it accessible to those who need it. 
The solution: Adopt a customer data platform that organizes and stores data from multiple sources into one centralized source of truth for your organization. 
Performing Data Cleaning
Customer data also comes with another issue: maintaining accuracy. Data unification is about more than placing information into a single platform. 
It doesn't take long for data to become stale and outdated. Asking your workers to take the time to fact check all customer data inside of your platforms is time-consuming, expensive, and leaves room for error. 
The solution: With a customer data platform, you can eliminate this issue, since it automatically updates (and adds) information to improve accuracy. Plus, it identifies duplicates when consolidating data. 
Eliminating Data Silos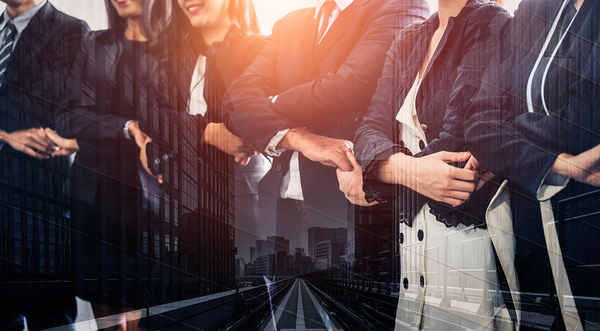 One of the benefits of unified data is that it enables your teams to work together across departments. Silos, on the other hand, can make it difficult for your company to reach goals that require the help of multiple departments. 
For example, if you're looking to boost your customer retention rates, then it's imperative for your sales, customer service, and marketing teams to work hand-in-hand. 
When there's a disconnect between departments, you'll continue to battle with achieving revenue goals. 
The solution: Re-connect your departments by utilizing a customer data platform that demolishes data silos and frees your data to be of use to every part of your organization.
Don't Let Outdated Tech (and Data) Hold You Back
There's no reason to continue dealing with the pitfalls of data disorganization. If you're ready to propel your business forward with unified data, then we highly recommend using a customer data platform. 
Leadspace is a CDP that offers all the features needed to create an organized, transparent, and accessible database. 
Want to learn more? Download the Ultimate Guide to Driving Revenue with a B2B Customer Data Platform today.