Every C-suite role comes with its share of challenges, and that definitely holds true in the case of chief marketing officers. As a CMO, you're responsible for building your company's brand, overseeing increasingly complex omnichannel marketing strategies, and providing the sales department with a healthy stream of qualified leads.
You do all of this while juggling the demands of your own team, other members of the C-suite, and customers alike. It requires skill, persistence, and the right tools to get the job done.
Here's a closer look at what CMOs do every day, the challenges they face, and how those challenges can be successfully met.
What's the Role of a CMO?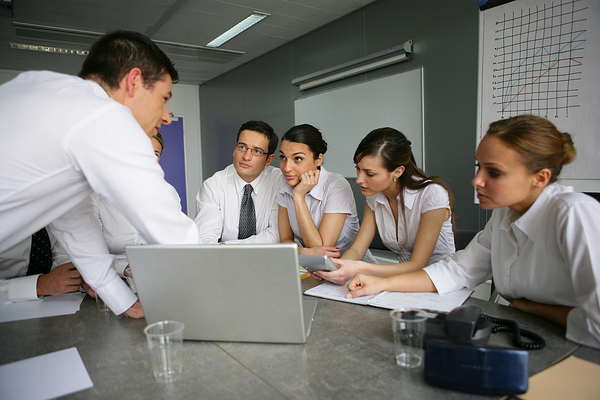 As a CMO, you're in charge of everything to do with marketing. So it's your job to help with the planning, strategy, and execution of all marketing initiatives.
You'll need to ensure the results are satisfactory; if not, you'll need to take it back to the drawing board. Here's an overview of the tasks and duties of a CMO:
Creating marketing objectives and goals
Reviewing and managing brand value and market positioning
Developing and implementing a marketing strategy
Managing the marketing budget
Aligning efforts with sales and customer success teams
Representing the brand at events, in the media, and on social networks
Staying updated on current best practices
Plus, modern CMOs have become one of the biggest owners and stewards of technology in most B2B companies.
Next, let's review some of the top challenges of the CMO and the tools that can help overcome them.
1. The Challenge of Digital Transformation
The fact the world is now digital isn't breaking news. Yet, there are still some businesses that haven't made the leap to digital transformation. There are many reasons that companies may lag behind on the digital transformation curve, including factors like limited budgets, employee pushback, lack of an organized structure for digitization, or legacy business models that simply do not lend themselves to a digital approach.
Though it's true these obstacles may exist in your organization, it's also true that, if you want your organization to survive and thrive in the modern marketplace, digital transformation is a must. Deloitte's Digital Transformation 2020 Survey found that companies well along the road to digital transformation were three times more likely to achieve revenue growth in the last year than companies that were lagging in digital maturity. In a post-pandemic world, that distinction will likely become even more pronounced.
You need tools that will make it possible to deliver digital experiences across the spectrum (think content, ads, and communications). Customer data platforms like Leadspace simplify the process of collecting customer data into a single database from multiple sources, both internal and external to your organization.
By cleansing, validating, and integrating all your internal data, and then enriching it with data from external sources, you create a rich, nuanced view of your customers that facilitates a more focused approach to marketing strategy. With AI-enabled insights, you can create ideal customer profiles, use predictive analytics to supercharge your marketing efforts, and watch your demand gen efforts pay off in healthy sales pipelines and increased revenues.
2. The Challenge of Enhancing the B2B Customer Experience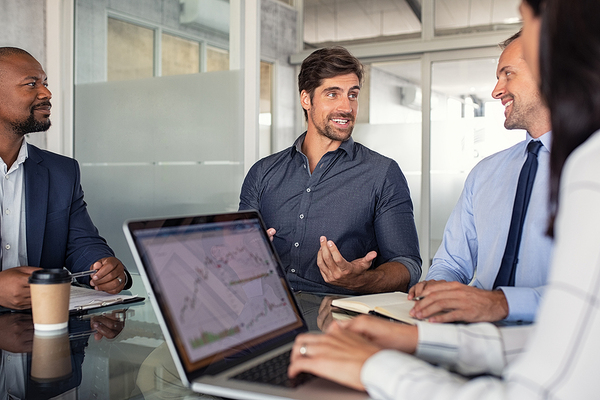 The experience B2B customers have with your brand can either make or break your business. Years ago, it may have been only B2C marketers who had to seriously consider the experience for consumers, but today, B2B buyers expect the same frictionless experience as their B2C counterparts when they deal with your company. If your B2B business relies on referrals or online reviews (which is highly likely), then customer experience is vital to your success.
It's the reason 88% of companies are prioritizing it in their marketing strategies. So it's time to stop putting off finding ways to improve the customer's journey.
One way to do this is to use a platform like Leadspace. This is more than just a customer database; it can also assist with analyzing your current customers and the accounts with which you're working. How?
The platform works by scoring your leads, analyzing intent, and creating ideal customer profiles. This way, it's easier to determine which leads and accounts to target right now. With this tool in your arsenal, you can help your marketing and sales teams to improve the customer's journey by reaching out at the right time with relevant and personalized content and information.
3. The Challenge of Building the Right Martech Stack
Digital transformation is the first big step. But choosing and optimizing your stack of marketing technologies is an ongoing challenge. And let's face it, there are more than a few marketing technologies to choose from on the market today. This can make it seemingly impossible for the busy CMO to find the best solutions to enable their marketing vision.
The good news is there's a way to pinpoint the best options. The key is to find technologies that are:
Able to integrate with your current technologies securely and reliably.
Powered by AI to help you sort through and analyze data (to reduce costs, time, and missed opportunities).
Easy to learn and manage (and/or with resources to help).
Leadspace lives up to this on every level. Its AI-powered customer data platform is built for enterprise scale with the ability to execute on small, tactical projects. The platform integrates with all the the most common martech tools, with flexible APIs for custom ones, to help you manage your martech stack with ease. And we're here with resources and a team to make it as seamless as possible.
Don't Let Marketing Challenges Overwhelm You
Today's marketing professionals face multiple challenges, not the least of which involve the need for digital transformation, an improved customer experience, and a better way to manage an increasingly complex martech stack. Learn how a B2B customer data platform can meet all these challenges and drive revenues for your business in this free guide.