What's the role of a B2B marketer during an unforeseen crisis? 
The same as it always is: To help keep the business running. Now, to do this, you need to be agile and in-the-know. It's the same when you're wading through the turbulent waters of a pandemic, except this time, you're dealing with issues from multiple fronts. Don't fret. Your knack for re-invention will enable you to prevent your B2B marketing from becoming obsolete. 
Here are a few things you should make sure to be doing now to pave the way for successful B2B marketing campaigns during this pressure-filled time.
Evaluate the Impact of the Crisis On Your B2B Marketing
There's a lot to assess at the beginning of any crisis. If you haven't gone through a thoughtful assessment yet, it's not too late either.
First, you'll need to identify how it's affecting your customers. Are they pulling back from buying, or are they in a position to actually increase spend at this time?
Then, you'll need to determine whether your current business goals are still relevant. You'll likely find your existing/old B2B marketing initiatives are not exactly on point anymore and need a bit of redirection. 
For instance, if you have a content marketing calendar set up for the year, you may have to adjust the topics you cover to suit the crisis. And you may have to change the focus as the crisis evolves. That's exactly what we've seen with COVID-19. Many companies are pushing out content related to the pandemic, but some have displayed fatigue with certain tactics and topics. The trick is to be sure that you find ways to continue offering value relevant to your particular audience. 
Re-envision How You Speak to Your Audience
The messaging in your B2B marketing may also need re-evaluating. For example, the tone of your messages may no longer be suitable. The world can change practically overnight, making topics that weren't sensitive yesterday highly sensitive today. 
So you'll have to be wary of the wording, viewpoints, and narratives you push out during times of crisis. 
This isn't just for your customers. This also includes the messaging you present to shareholders, investors, staff, and anyone else you engage across channels. 
Back Away from Your Sales Mentality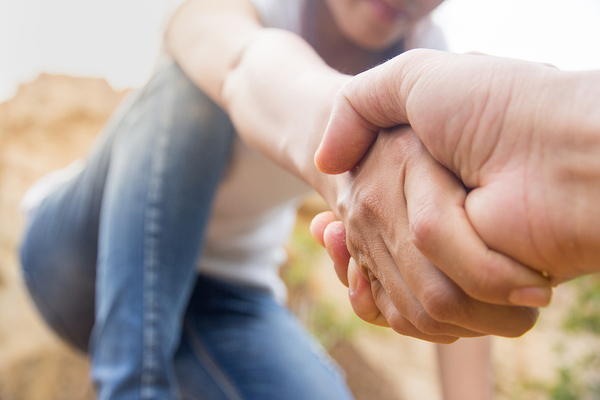 Crises aren't the time to pump up demand for a hard sell. In fact, this is a quick way to turn off prospects and even current customers.
You may be wondering: How on earth do we sustain our business without selling?
The answer is to go back to the basics of content marketing. You help your prospects and customers, and in return, you gain their trust. When you become a trusted business, you become an authority. Once you reach this status, you become top of mind when your audience decides to make a purchasing decision. 
Now more than ever, you want to focus on helping others with no strings attached. 
If you can offer valuable ungated content, you can have prospects lining up at your virtual door (aka website) day in and day out. 
Learn to Do More with Less
Budgets are being cut, and you may even have a downsizing of your team. However, this doesn't mean you can't continue working miracles with your B2B marketing. 
That is especially the case if you're using tools to keep your marketing operations functional. For instance, a customer data platform (CDP) enables you to do much more even if you are working with less. With a CDP, you can analyze your accounts, pinpoint your best, and create profiles and scores to help you target similar leads. 
You'll also need to adopt automation tools that can ease the burden of doing things manually (or repetitively). So if you're not already integrating platforms to streamline your email marketing, content marketing, and advertising/digital media, then now's an excellent time to do so. 
Focus On a Long-Term Strategy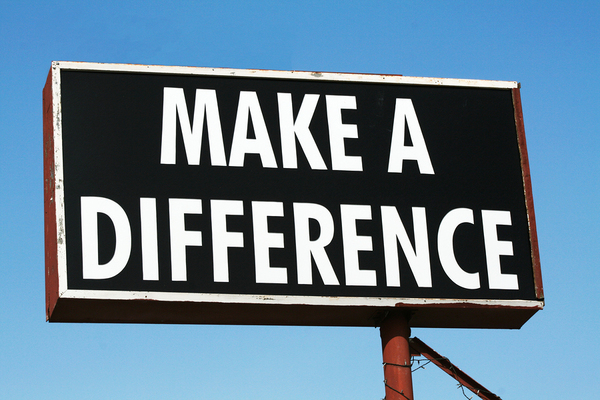 Whatever you do, don't approach your B2B marketing strategy with short-sighted focus. You need to consider the long-term impacts of the crisis and how your business will overcome it. 
One way to go about this is to join the fight.  For example, COVID-19 has a lot of businesses and consumers afraid of what's next – so much so, they're at practically a standstill. This is a great time to join a cause to show you're making moves and committed to making a positive difference. Some businesses are donating face masks to medical personnel, while others are hiring individuals directly affected by COVID-19 layoffs. Find a way to do your civic duty during a crisis, and your efforts will reward you in the long-term. 
Take the Reinvention Wheel and Drive It Home
There's no doubt about it. Coronavirus is going to change B2B marketing in the same way social media impacted newspapers. Those who aren't agile and flexible will get left behind. 
To ensure your business stays on top throughout the crisis, you'll need to reinvent the wheel. Stay focused on helping your customers, as well as your community. 
Marketing today is no longer about hard-selling, but more about being there for customers and potential accounts as well. 
With the right data, you can learn what it is your audience seeks so you can deliver it. Leadspace's CDP empowers B2B marketers like you with centralized data and AI technology so you can continue to thrive through any market conditions. 
Want to learn how? Download the Ultimate Guide to Driving Revenue with a B2B Customer Data Platform.