Relying on your gut instinct, industry knowledge, and past success can't guarantee future profits. Yet, we still find some B2B companies empowering marketers to use these methods with the hopes of getting great results. 
Sometimes it works. But more often than not, it doesn't. 
As a marketer in a data-driven world, you need to base your decisions on cold, hard facts. You can do this using AI and marketing tools that offer scoring and analytics, such as a customer data platform (CDP) with predictive marketing capabilities. 
However, simply adopting a CDP with this capability doesn't mean you'll get the results you desire. So the question now is:
How can you use predictive marketing efficiently? 
Let's take a look at four best practices to keep in mind. 
Align Your Goals with Predictive Marketing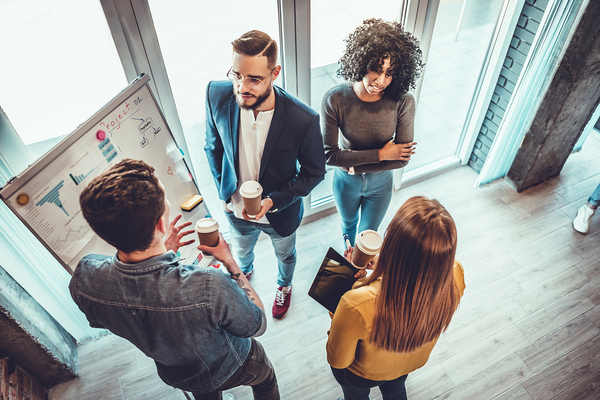 There are several ways you can use predictive marketing within your B2B campaigns. It's essential to develop a strategy around your goals, so you're focusing your efforts on the right data. 
For example, if you're looking to lower your churn rate and boost retention, then you want to focus on accounts with a long life cycle. An intelligent predictive tool can identify the firmographics, technologies used, buyer personas, and other key attributes to find accounts and leads with similar qualities. 
The idea then is to nurture them with marketing content and promotions that relate directly to them (even after they convert). 
Don't Rush the Results
Predictive modeling is a marketer's dream come true. However, it's not something you can implement today and expect results overnight. 
Like any marketing strategy, it takes time to see the actual outcome. Especially in B2B, where sales cycles can take many months, to years, some don't see maximum results for a little over a year. But there can be significant gains. For instance, according to Salesforce, predictive marketing was able to boost the rate of orders from 11.47 percent to 34.71 percent in 1.5 years. 
That brings us to our next best practice.
Implement Predictive Marketing ASAP
The sooner you start using predictive marketing, the sooner you'll start seeing results. Once you have your goals set, you can build your strategy and begin implementing it right away. 
Your sales and marketing teams can align their initiatives to target accounts at the right time. You don't want your salespeople reaching out too soon or too late. Furthermore, you need your marketing teams to develop content for sales to use to nurture a prospect.
Then there's the risk of falling behind competitors. Stats show there's going to be an increase in demand for data scientists (by 28 percent) by 2020; in fact, we're already here. The odds of them finding and integrating a customer data platform with predictive marketing is highly likely. 
So the time to adopt predictive marketing is now.
Use Predictive Marketing to Align Marketing and Sales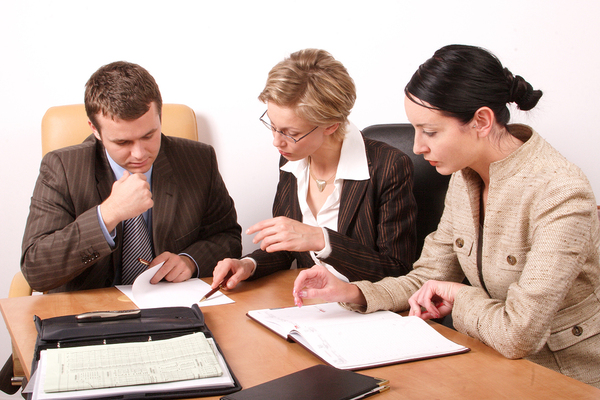 The disconnect between marketing and sales is real, but it doesn't have to be the reality in your organization. 
Predictive marketing enables you to manage the full lifecycle of B2B customers. Your marketing team can identify high-quality leads based on predictive scoring that matches them with your best accounts. 
Then they can nurture them through the buyer's journey to the end goal of talking to one of your salespeople. 
Now, it's also vital to point out that predictive marketing models develop dynamic segments for customers. This is invaluable to your sales teams, who need this information to determine the quality of a prospect. 
This will make your salespeople more timely and proactive, which will boost productivity. 
For instance, a predictive model may indicate that a lead is ready to purchase. Once prompted, the salesperson can intensify their efforts to convert customers within that segment before they miss the opportunity. 
Aligning your sales and marketing teams with predictive marketing models is the key to developing cross-functional departments (and growing your revenue). 
Take the Guesswork Out of Your Campaigns with Predictive Marketing
It's good knowing how to implement predictive marketing, but it's also critical to understand how it all works. 
When you integrate your customer data platform with your CRM and sales tools, what happens behind the scenes? Once you understand this, you'll find it easier to strategize around the process. 
Here's a look at what Leadspace's customer data platform can do:
Real-time data management and enrichment: Never deal with outdated, incorrect, or irrelevant information clogging up your database. 
Develop custom buyer personas using AI: Take your top accounts and create personas against which future prospects are scored. Say goodbye to cold leads and hello to an enhanced pipeline. 
Reach more of your ideal customers: Find net-new accounts that resemble your best customers, and target new markets you've yet to infiltrate.
Combining AI and marketing is the best decision you can make as a marketer. By partnering with Leadspace, you can get your hands on the technology and the experts to help maximize your business goals. 
Take a look at the Sovos case study to learn more about Leadspace predictive modeling today!