Your salespeople rely on your inbound marketing methods to secure hot leads that convert. Conversion often depends on reaching out to incoming leads quickly to prevent them from going cold. It's critical to have a strategy in place to ensure only the best leads are routed to your salespeople. This way, they don't waste time on non-converting prospects. 
But what if most of the leads you're driving in are no more than lukewarm? Then you may need to make some important changes to your lead scoring and/or lead routing process. 
You may run into this issue if your business is fast-growing, making it challenging to keep up without the proper automation tools in place. But before we jump into the best automation tools to use, let's take a look at how you can improve your lead routing and inbound conversion rates.
Lead Routing 101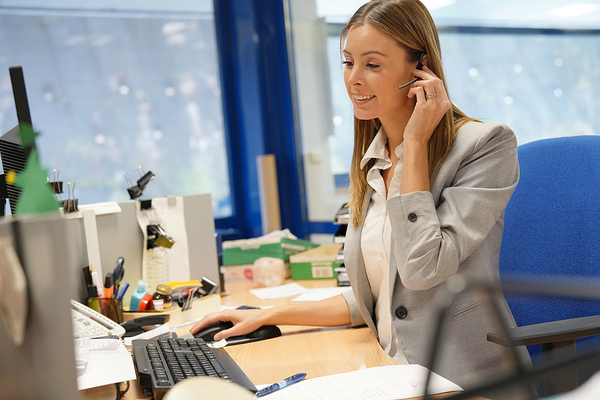 Lead routing is the automated process of sending qualified leads to your sales team. The leads that are routed through usually need to first pass through a scoring model, which identifies their sales-readiness. 
Mature scoring models will take multiple factors into account, such as the lead's profile information (both at the company and person level) — location, industry, company size, job title/function, etc. and others you designate as important within your lead scoring system. More advanced scoring and qualification uses intent signals and engagement activity to have a complete picture of their interest in your products.
Smaller businesses typically start with manual processes, which can grow cumbersome as the company grows. 
Sales and Marketing Alignment Is a Must
If you want your lead scoring and routing to be efficient, it's critical for sales and marketing to be aligned. Together, the two departments will be able to establish a lead scoring model that's effective. 
To do this, sales and marketing teams need to:
Review and analyze

 personas and agree on who they are

Determine which data points determine lead qualification (profile, intent, engagement, etc.)

Give weight to the data points by assigning a specific number of points to each (with possibly degradation/subtraction of points as that data ages)

Create buyer journey scenarios to map out how the lead scoring will work

Use these scenarios to calculate points for each step/action in the buyer's journey and establish the threshold for routing a lead to sales
Next, let's take a look at some tips you can use for improving lead routing. 
Get Insights from Your Marketing and Sales Teams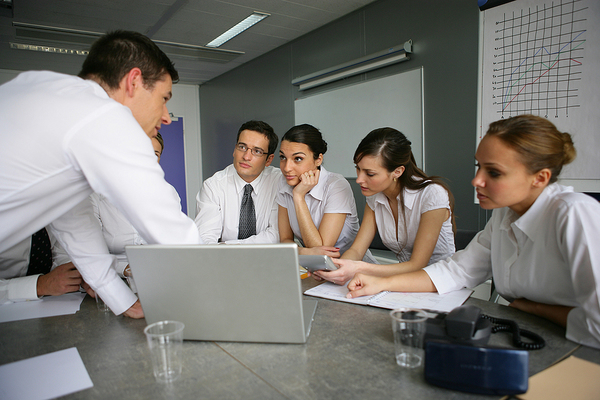 Getting information directly from the source is key to turning your lead scoring and routing into a profitable machine. In this case, it's your marketing and sales teams who are on the front lines and can deliver great insights. 
You can pull information from them by asking questions like:
Who's considered a qualified lead?

What signals determine the sales-readiness of a lead?

Which pain points are the most prominent among leads?

Are there multiple people involved in the sales process?

How long does it take to close a deal?
Create a Unified Lead Scoring and Grading Model
It's critical for your marketing and sales departments to use the same lead scoring and grading model. This way, everyone's on the same page; marketing will know which leads to route to sales, and sales will have an easier time closing deals. 
To make this work, you'll need to assign a framework of scoring or grading based on actions, prospect behaviors, and personas. This will determine how interested a lead is in your product or service. 
Document How Leads Are Distributed
Now, to ensure your teams are routing leads properly, you'll need to document lead distribution. This should include:
Criteria for routing leads (product interest, industry, location, etc.)

Timeframes for following up with leads (hours, days, etc.)

Support from management to ensure sales accountability

Detailed process leads undergo from form completion to closed deal

Length of time each step of the process takes
Determine Sales-Qualified Leads
There are different ways you can determine whether a lead is sales-ready. For instance, if a website visitor goes to a product page several times within a week or shows significant interest in a topic on your site, then odds are they're interested. 
Compare this to a new visitor who comes to your site to download a white paper. It is easy to see that this visitor is likely higher up in the sales funnel than the visitor that has been to your product page several times in the space of one week.
Give Your Salespeople the Tools to Follow Up Effectively
When a lead is routed to sales, when should they follow up with the prospect? And when they do, what should they say? It's not uncommon for salespeople to stall at the handoff because they don't know what to do or say once leads are in their court. 
This is where the right tools will come in. You want your salespeople to have access to data and intelligence gathered and created by your marketing team. With this, they can personalize their outreach, giving a higher probability of the lead engaging. 
Use Real-Time Tracking for Sales Follow-Ups
Without follow-ups, it'll be much harder for your sales reps to convert leads. So cadences or tasks with activity tracking becomes critical for measuring how well lead routing is working, as well as how good a fit leads are for your solutions. Modern sales engagement tools, and even plugins for CRM can help with templatizing the lead follow-up process, and make sure nothing falls through the cracks.
Amplify Your Lead Routing with Leadspace
Leadspace is the secret weapon B2B marketers use to employ faster and more accurate personalized lead routing and nurturing campaigns. With our platform, you can automate the process of scoring and routing leads. 
Not only will this save you time, but it'll also provide greater results than manual lead routing. Our platform uses AI and predictive modeling to enhance the process of finding the best leads to cultivate. You can also use our system for account-based routing with your current customers. 
Ready to learn how you can use it to increase inbound conversions for your business? Then check out our 4-Step Scoring Guide for ABM Success today!