What's the best way to make your B2B company stand apart from competitors? Is it to have a bigger and better logo? How about a bigger and better budget? 
Not at all.
The key to growing your B2B company is to know your audience. To do this, you need to zero in on your ideal customer profiles (ICPs). If you don't already have ICPs, then your account-based marketing strategies will topple. 
Here's how you can build ideal customer profiles to ensure your ABM strategy is on point. 
What Is an Ideal Customer Profile?
An ideal customer profile is an in-depth document that showcases the accounts you're targeting based on your goals and offer. 
It takes the guesswork out of your marketing and sales campaigns so you can deliver the right message to the right people. Now, your profile shows more than just their roles, industry, and company. 
It should go into other key details, such as the technologies used, specialties/expertise, budget, customer base, and the account's unique needs. 
This way, your marketing team can offer the best content, and your salespeople can make the best offer. 
In the end, that means higher conversions and retention rates for your company. 
How Do You Create an Ideal Customer Profile?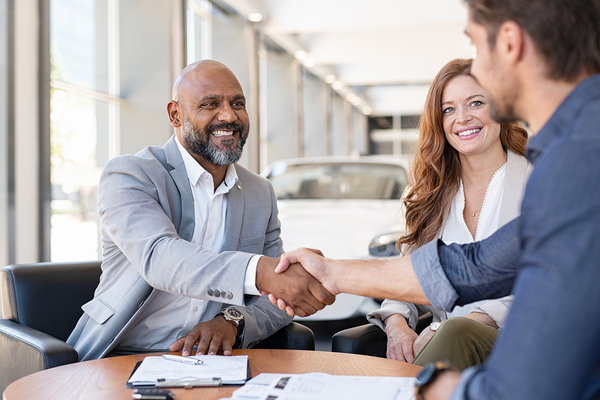 Developing your ICP is a lot easier when you have the right tools and software. You need a way to quickly analyze your accounts so you can create look-alike models. 
As you're creating your ideal customer profile, you'll need to focus on the following factors. 
Who's Your Ideal Customer?
Your customer profiles should focus on current accounts you consider top-notch. You can determine this based on criteria such as:
Who spends more

Who's less likely to churn

Which accounts are likely to renew or upgrade
Then you want to paint a picture of these ideal customers by listing relative data points, such as:
Industry

Technologies used

Budget

Location

Company size

Job titles, roles, and functions

Unique challenges 
Look at Your Data
There's a lot you can learn about your customers by poring over data. Look through your database to find out things like:
How they learn about your company

What research they do before making a purchase

Whether they need approval from a committee

Who's responsible for making purchasing decisions

Why they chose to purchase your product/service

Why they continue using your product/service

What their pain points are

What problem they were dealing with when they purchased your solution

How your product/service helps them
Other Methods to Learn About Your Ideal Customers
There's a ton of data floating around the web (and within your company) you can use to get a better understanding of your ideal customers. For instance, you can review:
Customer complaints (negative reviews)

Google Analytics metrics (traffic, sources, and popular content)

Financial data (learn which customers are the most profitable)

Marketing and sales campaigns (look for patterns of success)
Setting Goals Around Your Ideal Customer Profiles
When you're creating your ICPs, you want to ensure your goals align with them. For instance, you want your product or service to feel like it's designed specifically for the customers you're pursuing.
If it doesn't, then the prospects will notice this and continue their search elsewhere. 
You should also consider the barriers that'll likely hold back leads and accounts from taking the leap of faith. This way, you're prepared to help them overcome hurdles that block them from purchasing (or being upsold). 
Once you know your ideal customers, it'll become easier to design marketing and sales goals around them. For instance, creating unique offers and content that relates to each profile becomes much easier. 
Using Machine Learning to Enhance Your ABM Strategy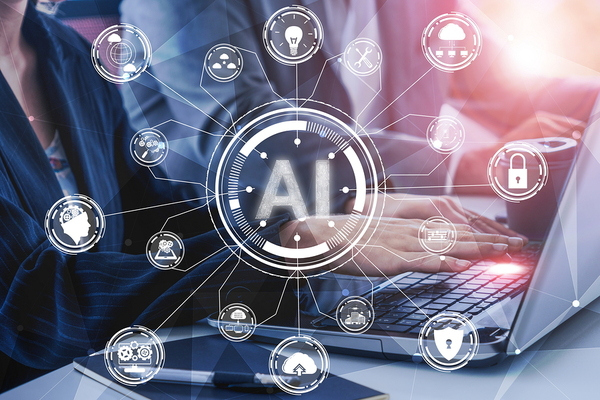 What if there was a simpler way to develop and maintain your ICPs? Well, there is if you're using an advanced customer data platform(CDP).
With an AI-powered CDP, you can collect high-quality data about your accounts. This is obtained from 1st- party, 2nd-party, and reliable 3rd-party sources. Also, cleaning up your data in real time is critical to maintaining effective ABM campaigns. 
That's not all a CDP can do for your account-based marketing; it can also assist with:
Predictive scoring to help sales and marketing prioritize accounts.

Look-alike scoring to clone your best customers using internal and external sources (going "outside" the box).

Intent scoring so your teams know when a prospect is in-market for your product or service.

Real-time persona scoring so sales/marketing can deliver or offer hyper-personalized content at the right time, every time.
Hyper-Personalize Your Account-Based Marketing
Can you imagine going through mounds of data searching for patterns and insights to develop your ideal customer profiles? Even with a team of analysts, this is challenging to pull off. By implementing an intelligent customer data platform, you won't have to. The CDP will collect, analyze, and score all of your data. 
All you have to do is customize what's important based on your goals. For instance, maybe your campaign will focus on accounts that have a high ASP or low churn rate. 
That's all it takes to get the insights you need to create winning campaigns. 
If you're ready to hyper-personalize your ABM strategy, then watch our webinar on how to revolutionize how you use data using a CDP.