What should be the top priority of a B2B company during economic uncertainty? 
To retain as many customers as possible.
Serious economic downturns are a killer of small businesses because they don't have much of a leg to stand on financially once things slow down. However, this isn't an issue solely of the underdog; we can see the same happen with medium-sized and corporate entities. 
This can happen when you rely too much on customer acquisition and not enough on customer retention. 
So we're going to discuss what you can do to boost customer retention using a customer data platform (CDP). 
First, Learn Your Churn Rate
Before you can focus on improving your customer retention rates, you have to first know how you're currently doing. Otherwise, how will you know if your rates are better or worse?
So here's a simple formula you can use:
Number of Customers at the Start of a Period – Number of Customers at the End of a Period, divided by the number of Customers at the Start of the Period = Churn Rate
The answer should be a decimal. Just multiply that by 100 to get your percentage (i,.e. .40 x 100 = 40%).
Now, you'll need to select the timeframe you want to target. Ideally, you should choose six months to a year, so your data offers a more complete outlook of your retention efforts (while still remaining fresh).
Once you know this, you can move on to building a strategy with your CDP to maintain or even boost your retention during trying times. Here are some basic steps to customer retention using the data from your CDP.
1. Personalize Your Marketing Campaigns Using Customer Insights
One of the key benefits of using a customer data platform is that it unifies data from multiple sources for deeper insights and more effective activation.
You can use intent data to identify which accounts are actively looking for one of your products or services. It can also track engagement across various touchpoints (digital and in-person/sales as recorded in CRM) an account has had with your organization. 
This will give you indications of when to reach out and what to offer. 
Personalizing your interactions with accounts can turn them into long-term customers. Just look at the stats: Sixty-five percent of B2B buyers will abort a relationship with a company that doesn't offer personalized interactions. 
2. Create a Great Customer Experience Journey
Knowing the flow of your customer's journey will empower your marketing and sales teams to deliver a grand experience. To achieve this, you'll need to put in place the right technology, sales process, and information. 
The idea is to use your technology (CDP) to follow the journeys (engagements) of your accounts to find patterns. Engagement data (or lack thereof) collected by your CDP can help your teams to identify and reach out to accounts that may be on the verge of canceling subscriptions. 
Make sure your marketers create informative blog posts, guides, and regular communication that can help your customers overcome common challenges so they're more likely to stick around. 
3. Re-Engage At-Risk Accounts
You have the data and insights to flag accounts that may be considering leaving. Now's the time to react. Use the information to determine the issue and then proactively seek to re-engage them. 
Once you do, be sure you're making a personalized offer. 
Since the account is at-risk, you want to make it irresistible. Maybe you can offer something for free or at a discount for 12 months, for instance. 
Keep in mind that the cost of losing customers will far outweigh the undercutting you'll have to do to keep certain accounts on board. 
4. Deliver the Best Customer Service Experience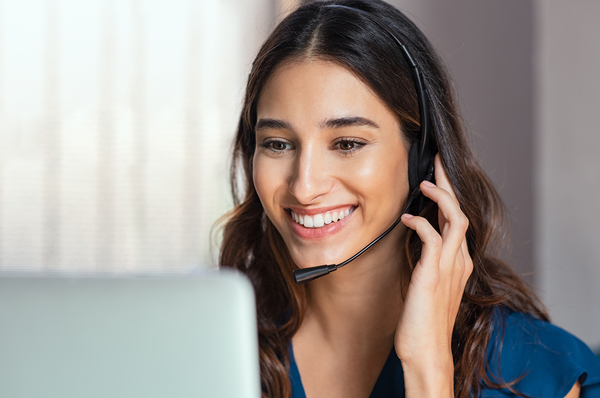 The experience customers have with a company will determine how much money they'll spend with them and how long they'll stick around. 
So customer service is something in which you'll want to invest heavily. 
Using your customer data platform's insights, you can find what each of your accounts is doing. Are specific customers reading a series of blog posts on a particular topic with which your sales team can offer help?
Or maybe they've had a series of conversations via phone, online, and email with your business. See if there's a connection your customer service team can make. 
For instance, if an account is struggling with using a product or service, you can send along a video tutorial or guide to help them out. Being proactive with your customer service (instead of reactive) will make the difference in keeping and losing your accounts during a period of adversity. 
Use Your CDP to Thrive During an Economic Downturn

Economic downturns come and go, but you don't want your customers to come and go with them. With the right tools and strategies, you can potentially steer the odds in your favor. 
You can build a plan around customer retention so your cash flow isn't left out to dry. All you need is Leadspace's CDP to fill in the data gaps.
Want to learn more? Then check out how to revolutionize the way you use data.