Did you know that this is the year it was predicted that a quarter of enterprises would no longer rely on humans to build customer relationships and would instead use AI technology to perform such tasks?
That is a major indicator of the role AI will play in account-based marketing now (and in the future). If you're not already implementing AI in your ABM strategy, then you'll soon be left in the virtual dust by the competition. 
Let's review the impact AI has on ABM. 
Improve Your Account Targeting with AI Insights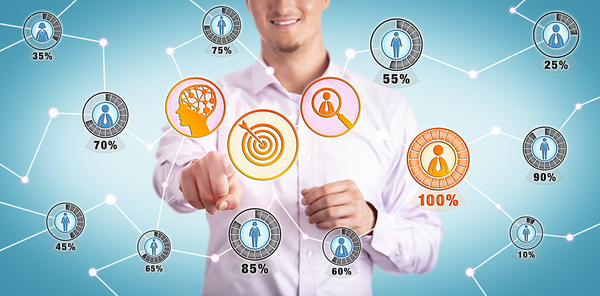 Collecting data from and about your customers is vital to your B2B marketing campaign. But if you can't develop useful insights to adjust your ABM strategy, then you'll continue shooting darts in the dark. The challenge is that it takes a lot of time and skill to pore over large volumes of data (let alone analyze it and turn it into actionable insights). 
With artificial intelligence, you get real-time insights about propensity to buy and interest. This way, you can focus on targeting accounts that are ready to make a purchase soon — for example, by using highly-targeted ads and content, which can result in higher conversion rates. AI can also aid in developing unified customer profiles. 
Build Better Relationships with Your Accounts
Account-based marketing is all about knowing the companies and buying committees you sell to and what they need so you can develop content and messages that resonate and build trust. 
AI enables you to quickly identify patterns that humans would otherwise overlook and pinpoint where accounts can be influenced. With this data, you can better personalize your marketing messages to attract, convert, and retain customers. By adding AI to your ABM strategy, you won't miss opportunities to grow customer relationships. 
Get Marketing and Sales On the Same Page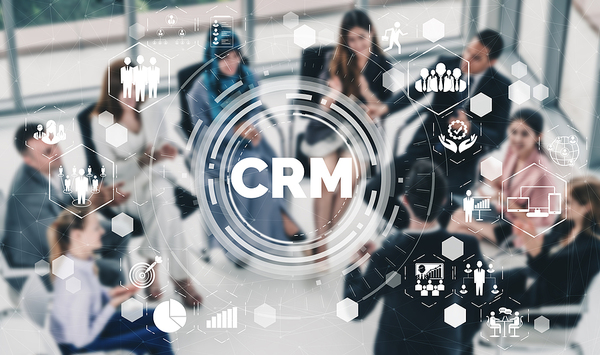 It's challenging to succeed in ABM if your sales and marketing teams aren't aligned. You need the right tools to make customer data accessible on both sides. But this alone isn't enough; simply throwing marketing data at sales will only cause more confusion. This is why it's critical to have AI technology to provide helpful analytics for both teams. 
For example, AI can provide behavioral data to sales that can help in various sales scenarios. This makes interactions with customers more personalized, which can improve your ROI. 
Ensure Your Data Is Accurate (and Clean)
Imagine having a customer database that always contains the most up-to-date account information. In the past, this was only possible with a team of people regularly checking, updating, and deleting outdated data. That's no longer the case.
A customer data platform equipped with AI technology saves you time by automating this process. It regularly cleans your database by removing duplicate files, updating contact information, and adding missing data. That means that when your marketing and sales teams need to reach out, there's a higher chance of getting through. 
Amplify Your ABM Strategy with AI
It doesn't take a massive budget to start using AI in your ABM campaigns. To start, you need to integrate a platform that accentuates your current systems. Leadspace is an AI-powered customer data platform that integrates with many martech solutions, including popular CRMs, Marketing Automation, Ad Platforms, and other channels. It automates and streamlines data management and analytics, reporting, and more to help guide your ABM strategy toward success. Want to see how it works? Download the Ultimate Guide to Driving Revenue with a B2B Customer Data Platform.