Event marketing is one of the go-to methods B2B companies use for lead generation. Why? It's because they work.
This is something to which countless B2B marketers can attest. In fact, in 2018, nearly 70 percent of B2B marketers stated that live events generated the most leads. 
Now that COVID-19 is here, everything's changed. In April 2020, 70 percent of B2B marketers planned to cancel some or all live events within the next 60 days. Another 25 percent expected to cancel all events within the next six months. 
This is a severe disruption to potential lead gen efforts. Fortunately, there's a way around it: virtual events. 
Making the Switch from Live to Virtual Event Marketing
Is it a good idea to use virtual events for your canceled conferences? This is the solution many companies are turning toward to maintain their visibility and reach, but is it right for your business?
Chances are, it is, especially with the flexibility of using various platforms and services to ease the transition. For example, you can use live streaming platforms, videoconferencing tools, or platforms designed for virtual events. 
Livestreaming and virtual event platforms are ideal if you're looking to host an event for over 1,000 people. Of course, you can use it for a smaller size audience as well. However, videoconferencing is best for smaller crowds, since the mic is open to multiple people. 
Once you decide on the best platform for you, you'll need to ensure the virtual event is a success. 
Here's how. 
Create Goals for Your Virtual Event Marketing
You're using online events in the same manner as a live event, namely, for lead generation. The only issue is that it's challenging to replicate the human aspect of a live conference using virtual tools. 
So you'll need to develop a plan that'll help you reach your lead gen goals. This includes:
Creating a unique story and intriguing messaging

Using high quality, engaging video content 

A guide outlining your event
You should even go as far as to calculate the ROI you expect from hosting the online event to determine if goals are met.
Choose Between Pre-Recorded and Live Video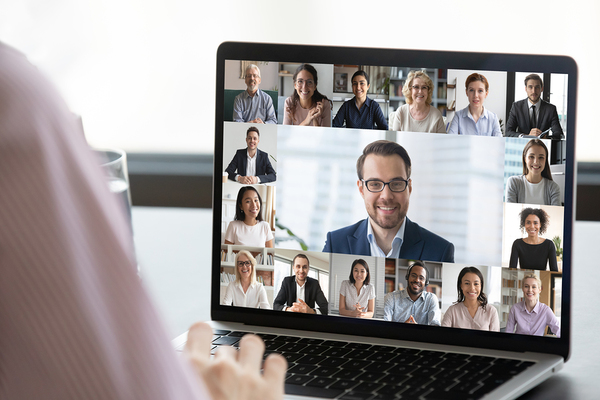 There are two routes you can take with your online event marketing. You can opt to pre-record your content or host it live. 
Both come with their pros and cons, so it comes down to the purpose and intent of the event. For instance, if you're looking to present speakers or host an interview, then pre-recording is a good option. 
However, if you're looking to have more control over how and when folks engage with the content, then hosting a live Q&A is an excellent choice. This creates FOMO (Fear of Missing Out) and can drive larger crowds at once, versus trickling views over time. 
This isn't to say you can't record the event and publish it for those who missed the event to capture the best of both worlds.

Now, if your purpose is to educate your audience, then animated 2D or 3D videos can be used in place of (or to supplement) traditional video. 
Script Your Virtual Event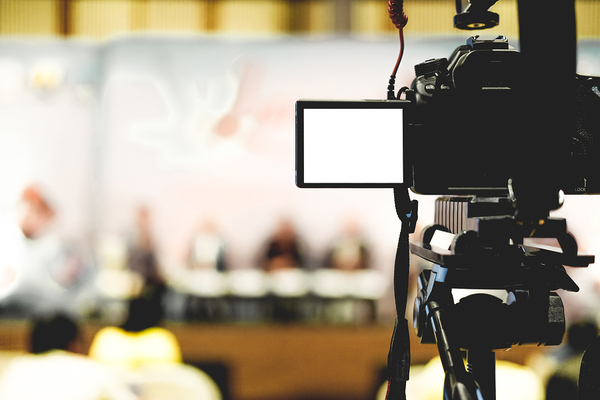 Carefully laying out the details of the event, such as the start and end times and the topics discussed is critical. If it runs on too long, it can potentially create an antsy audience. If it veers off course, you'll turn off viewers. 
So it's ideal to script your virtual event in the same way you would a live event. Have your guest speakers pre-plan their talking points, go over interview questions in advance, and have an itinerary of topics you share with the audience, so they know what to expect. You can even go as far as creating a "show flow" document outlining each topic or part of the event with how much time you expect to dedicate to each, who will be speaking, and what other components will be involved.
Storytelling is also vital, so make it compelling to captivate your audience. Use it to engage them early on and to keep them hooked throughout the online event. 
Track Performance and Follow Up
You want to track attendees and their engagement the same way you would for a live event. This includes having people sign up, leave their email address, and engage in the comments. 
This will enable you to see when people came, what they did during the video, and how long they stayed. Then with their contact information, you can follow-up after the event to re-engage them and move them along in your lead generation funnel. 
Want an easy-to-follow downloadable guide to virtual event marketing? Leadspace has you covered. Simply fill out the form below for immediate access to our "12-Step Guide to Virtual Event Marketing."
Here's the link to our virtual event marketing guide.  Use it in good health!
Don't Overlook the Value of Virtual Events
COVID-19 has changed the way we live, communicate, and work. Rather than allowing it to take you out for the count, use this time to reinvent and innovate. Go virtual and still appeal to your audience. 
During this time, it's more important than ever to use your customer data correctly. Be diligent about focusing on customer needs like never before. Watch the webinar: The Secret to Customer Obsessed Marketing Ops to learn more.