If there was a way to make your B2B martech stack better, wouldn't you jump on it right away? Of course, you would. After all, without a superior martech stack, your job becomes increasingly more difficult. 
And if you've been reading up on customer data platforms, then you may already realize how much simpler your role could be if you incorporated one. There's no doubt a B2B CDP is the way to go. But there's still a burning question that needs to be answered: How do you choose a CDP that's right for you?
So, we put together a quick list of factors to keep in mind throughout your search.
1. From what data sources does it gather information?
You're no stranger to having a martech stack. And unfortunately, you're no stranger to data silos either. When you're looking for a B2B CDP, you want to ensure that it unifies data collected from your internal systems (ERP, sales tools, CRM, etc.) and third-party data sources as well. Ideally it even comes with embedded data as a "second-party" source…meaning data aggregated from multiple public and/or licensed sources for use in enriching and matching records.
The more information you can gather about your leads and accounts, the more effective your marketing and sales teams can be at converting them. 
2. What data integration and management features does it offer?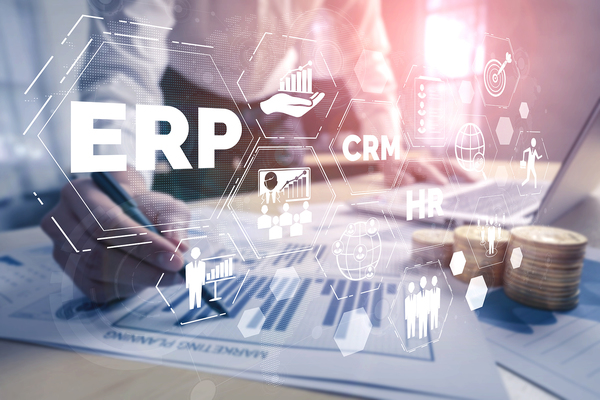 The B2B CDP solution you choose should come with a host of features to make your customer data organized, fresh, and usable. For example, does the customer data platform give you tools too dedupe, clean, and normalize data? How about implementing lead-to-account matching? The platform should also integrate data directly into channels where it's needed to fuel business. 
3. Can it create unified customer profiles?
Having a 360-degree view of each of your customers is critical to keeping your marketing and sales teams on the same page. This is possible when the B2B CDP can unify profiles at the account, buying center, and persona level.
It's also ideal for the platform to perform identity resolution services. If it can't identify anonymous or pseudonymous data and connect them with companies and people, then it's not worth it. 
4. Can it score leads and accounts for activation?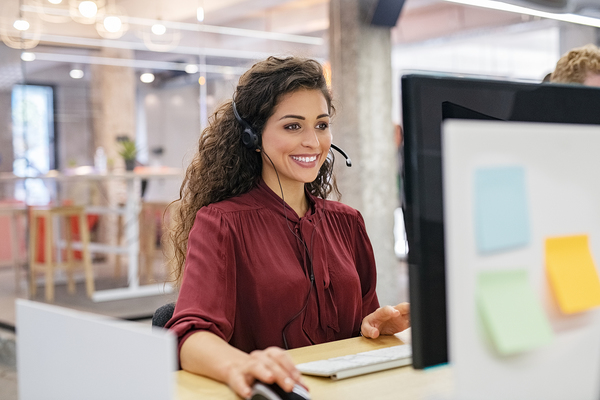 In marketing, it's your job to create audiences and segments and then identify the best time to reach out to them. But what if you could adopt a CDP that would both create and segment contacts for activation?
There are solutions on the market that can rank or score accounts and contacts to determine when they're ready for activation. Just be sure you understand how it scores and whether segments are dynamically updated based on new insights it generates. It's also ideal for the B2B CDP to automatically trigger engagement in other systems you have integrated.
5. Does it offer AI-powered recommendations?
You have enough marketing tools that collect data and provide basic analytics reports. The next step to amplifying your ABM strategy is to use a solution that offers recommendations. These should be based on AI and rules that identify the best content topic, engagement timing, activation channel, target account, etc. 
With these types of recommendations, you can ensure your teams are delivering personalized experiences your leads and accounts will appreciate. 
6. How deep do the analytics go?
The B2B CDP you select should come with great analytics functionality. For example, it should offer broad analytics use cases for better actionable insights. It's also ideal for the platform to offer attribution functionality so you can pinpoint where performance improvements derive from. 
7. What integrations does the platform offer (internally and externally)?
Having a B2B customer data platform that integrates with your internal marketing tools is a no-brainer. But can it also integrate with applications outside of your martech stack? 
For example, this may include analytics, ERP, finance, enterprise data management, customer service, and other services you may use.
The Benefits of Adopting a B2B CDP
Once you find the perfect B2B CDP, you'll find it can provide all sorts of great benefits. For example, it will help with:
Eliminating data silos and offering you a single source of truth about your customers 

Improving data quality by identifying duplicates, replacing outdated data, and filling in the missing information

Tying together anonymous and known behaviors so you know who's doing what within the customer's journey 

Creating a comprehensive and accurate view of the buyer's journey using a holistic picture created from all the data gathered from internal and external sources 
It's not something you want to pass on as a B2B marketer. If you're in the market for a B2B CDP, then Leadspace is a powerful tool you'll want in your martech stack. 
It features AI-powered insights, which include creating unified customer profiles, scoring leads, developing look-alike models, measuring intent, and matching leads to accounts. In fact, it covers all the factors listed above, giving you a comprehensive view of your customers (and prospects) to take your go-to-market strategy to the next level.
Ready to see how it all works? Then we invite you to explore our customer data platform today!