Imagine being in a world without big data. You'd have to rely on your gut to identify, understand, and market to your customers. 
In other words, you'd have to risk making a ton of costly mistakes. Today's B2B and B2C buyers demand personalized experiences with brands. However, it's impossible to achieve this without the right data.
Now that B2B companies have amassed mounds of data, there's still one major problem: The quality of the data is poor. 
"Poor-quality data is a huge problem," said Bruce Rogers, Chief Insights Officer at Forbes Media. "It leaves many companies trying to navigate the information age in the equivalent of a horse and buggy."
Eighty-four percent of CEOs are concerned about the quality of customer data and using it to make important business decisions. This is especially true knowing that poor data is costing businesses $9.7 million annually due to:
Lost revenue

Missed opportunities

Reputational damage
Fortunately, there's a way through this ordeal — enriched, unified data. 
Let's review how a customer data platform can enhance your data and improve personalization for ABM campaigns.
What Is Enriched Data?
Have you ever found data in your CRM that's stale or missing information? Sure you have; it happens to even the best of us. The problem lies with the source of your data. 
Most B2B companies rely solely on data collected from 1st party sources (like website forms). Visitors will share their name, email, phone number, and company name in exchange for access to a free download.
Unfortunately, this data can become outdated fairly quickly (if it was even accurate in the first place).
Around 62 percent of organizations are relying on data that's 40 percent inaccurate. They also have to battle with missing information like company roles and technologies used.
"In its raw form, data can often be imperfect and incomplete, but with the right tools and processes, data can deliver true, rich insights to a business," said Dan Adams, Vice President of Data Product Management at Pitney Bowes.
With data enrichment, you can eliminate these issues. A CDP will cleanse your customer files and update them with complete information using 3rd party sources. From there, you can create in-depth customer profiles and personas.
Let's take a look at how this works. 
B2B vs. B2C Enriched Data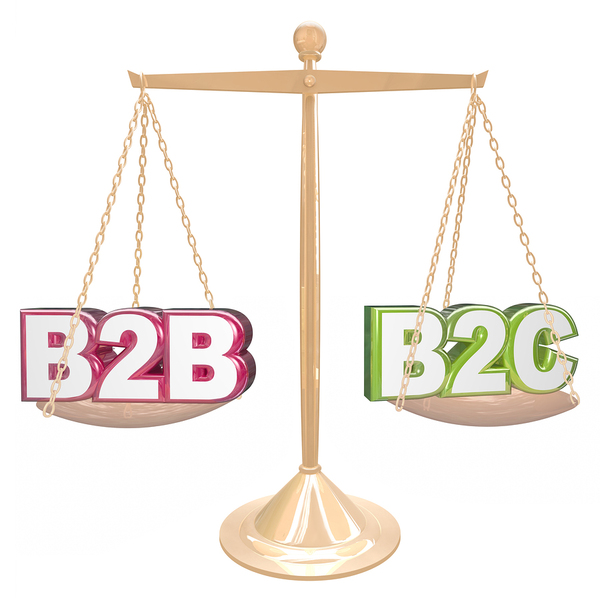 It's important to clarify the difference between the data collected for B2B vs. B2C marketing campaigns.
For B2B ABM efforts, companies rely more on 3rd party sources to gather firmographic (profile info about the company) and professional data like:
Company name and size

Role in the company

Technologies used

Industry/sector

Location

Social handles

Website

Relationship to other companies (subsidiaries, etc.)
B2C companies are more focused on collecting data from 1st party sources about the individual:
Demographics (age, gender, marital status)

Location

Product/blog pages visited

Shopping cart 
How to Use Enriched Data to Create Personalized Campaigns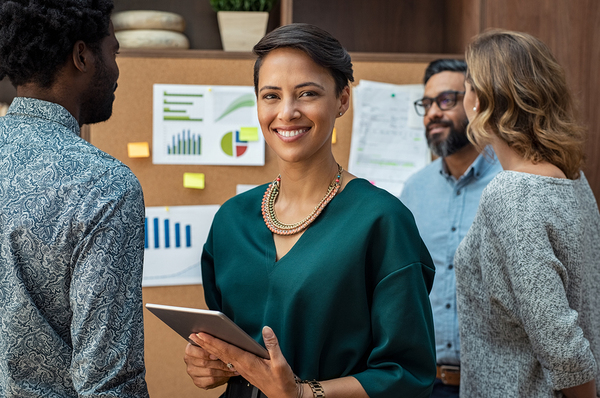 In most B2B companies, data is being collected on siloed platforms. You have your marketing teams gathering data in Marketing Automation. Your salespeople are adopting sales tools (i.e., Salesforce) to organize information. 
This would be okay if the two platforms were integrated and accessible to both parties. Unfortunately, that's not always the case. By siloing information, you create a disconnect between marketing and sales, which leads to hindered results. 
It's impossible to personalize ABM campaigns if your marketers are unable to see the conversations and interactions they've had with sales. 
With the right customer data platform, you can integrate all of your data into a single platform that's shared across departments. This takes the guesswork out of your ABM strategy and empowers your teams to operate with confidence. 
A CDP will gather information from internal resources (1st party data) like:
Web Analytics (time spent on site, pages visited)

CRM

Customer form data

Mixpanel

Appsflyer

Purchase history

Product usage
Interactions with sales
Then, it will integrate 3rd party data from data providers, LinkedIn, and other sources not owned by your business.
This information is cross-referenced with 1st party data to create in-depth customer profiles using behavioral and firmographic details.
With enriched, unified data, your marketers will be equipped to create personalized messaging for leads and accounts early in the sales process (so they're more likely to convert down the line). 
Furthermore, they'll be able to implement advanced segmentation. Your internal forms only collect small amounts of data. If you risk adding more fields, you'll end up losing prospects at the gate. So to make up for these gaps, you can use a CDP to enrich your data with information from the wider data universe. 
If you are embarking on a major personalization strategy, it helps to understand personalization best practices. Our free guide can help you do just that. Simply fill out the form below for instant access to our B2B Personalization Best Practices Checklist.
Thanks for your interest in our personalization checklist. Access it instantly here. 
Personalize Your ABM Strategy with Enriched, Unified Data
Seventy-six percent of B2B customers expect brands to have a deep understanding of their needs, and it must be reflected through personalized experiences. 
How will you guarantee this through your marketing without the proper data? 
With CDP data enrichment, you can ensure your marketers have the data needed to nurture leads and accounts through the sales funnel. 
Download the Ultimate Guide to Driving Revenue with a B2B Customer Data Platform to learn more today.