What should B2B companies do to not only survive COVID-19 but thrive?
That's the million dollar question businesses both large and small are asking today, especially those in B2C industries like retail, hospitality, and more. However, this pandemic has touched all businesses, including B2B ones, in a significant way. 
What is a B2B marketer to do to keep pipeline up and customer turnover down?
It all begins with your strategy. As with any marketing campaign, you need to solve major pain points your customers have. In this case, it's dealing with COVID-19. 
Let's take a look at how the pandemic is impacting B2B marketing (and what you can do about it using intent data from a customer data platform). 
Pandemic Wreaks Havoc (But Some Companies Aren't Hurting)
There will be B2B companies greatly affected by the COVID-19 pandemic. However, when you look at the numbers, you'll find that it's somewhat business as usual for others. 
For example:
72 percent of B2B marketing budgets for 2020 will remain the same or be cut moderately (no more than 20 percent).

65 percent of B2B marketers plan to reallocate some or all of its event budgets for webinars.

70 percent of B2B marketers will cancel some or all live events for the next two months. Another 25 percent will cut some or all live events for the next six months. 

Software and healthcare marketers are in a position to continue their marketing spend and activity. Unfortunately, the same cannot be said for manufacturing and business services. 
As you attempt to maneuver the uncharted waters of COVID-19, you'll find solace in using a customer data platform. With the right CDP, you can refocus your campaigns to enhance customer experiences by focusing on what matters most to them. 
Use Intent Data to Reposition Your Marketing Message
As is always the case, the top priority for a marketer is to find ways to touch on and solve customer pain points. Right now, that means guiding and easing the lives of your customers during the pandemic. 
Your industry and sector will determine how you go about doing this, but the key takeaway is to do one thing:
Focus on helping first and selling second.
In other words, become a philanthropist. 
Not every customer will have the same issues. This is where a customer data platform will be useful. 
This is the time to have laser-focused strategies that use fewer resources while still generating great results. With a CDP, you can hone in on the best platforms, topics, and messaging to use to to truly help your customers and ultimately drive leads and conversions. 
Here's a look at how intent data can fine-tune your marketing campaigns during COVID-19. 
Identify Accounts that Are In-Market for Your Product/Service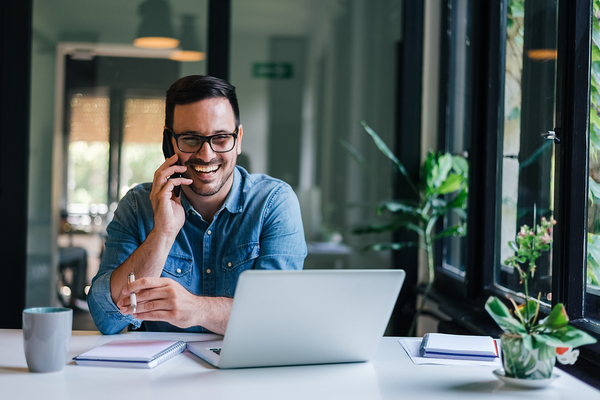 Your marketing is already targeted toward a particular group of buyers. Now, however, even that's too wide a net to cast. When you're dealing with a smaller budget and possibly a smaller team, you want to narrow your reach as much as you can. 
With intent data, you can pinpoint which of your accounts are in-market for your products and services. Marketing to those who are actively looking for what you offer will always make it an easier sale. 
Personalize Your ABM Campaigns with Intent Data
With intent data, you can learn what topics your customers are reading about on the greater web, the products for which they're searching, and the solutions they're looking for. 
All this information makes it easier to develop personalized content that speaks directly to them. 
For example: you can monitor intent signals for server solutions, segment the accounts (and server buyer personas within those accounts) showing high intent, and then add them to server-specific nurture campaigns or instruct your sales development team to reach out with server content. You could even use that data in real-time to display server content on your website when those specific accounts visit.
You could even extend intent signals to your wider product portfolio to get ahead of upsell and cross-sell opportunities in your own customer-base. 
Prioritize Inbound Based On Intent Data
Maybe you're getting a ton of traffic and leads right now. That's great!
Not all of them are going to convert. So where should you focus? Right now, you may not have the resources to reach out to each and every potential account. 
Instead, you should use intent data to pinpoint accounts that are the most likely to convert. This way, you don't waste their time (or yours). 
Weather the Storm with a Customer Data Platform
Marketers are used to weathering storms that arise from recessions, economic uncertainty, and trend shifts. So why should this be any different?
It doesn't matter if you have fewer resources at your disposal. With the right tools, you can achieve more with less. Leadspace is a prime example of a platform that's helping B2B marketers thrive during the COVID-19 pandemic. 
Are you ready to thrive, even in this lean economic time? Watch the webinar: Leverage Account Intelligence and Intent Data to Win to learn more about how to do just that!