As a B2B marketer, you're no longer expected to be just a lead generator. Now, you also have to be a sales enabler. If the leads you're driving in aren't converting into customers, then you're not being a true, modern revenue marketer. 
"But isn't that the job of sales?" you may ask.
Not anymore. Data-driven, revenue-focused B2B marketing can assist sales by funneling in engaged accounts and buyers with a higher chance of a conversion. This is especially possible when you're using B2B lead scoring methods. 
If you're not already using lead scoring, then make 2021 the year to start. 
Let's take a look at the connection between B2B lead scoring and ROI. 
Can B2B Lead Scoring Improve Your ROI?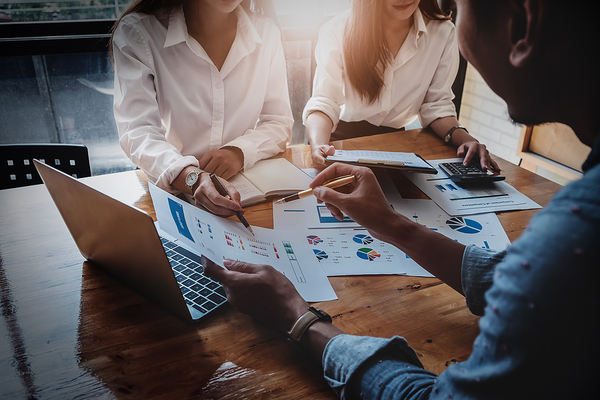 The simple answer is "yes."

In fact, 68% of marketers say lead scoring is highly effective and efficient, and there are various studies to prove this is true. For example, Gartner finds that marketers are losing 70% of their leads due to poor follow-up. With lead scoring, you can identify which leads to target and when, which means fewer lost opportunities. 
Lead scoring also reduces time wasted on leads that aren't qualified. Instead, sales teams can prioritize hot leads with higher conversion rates. With a fast-moving pipeline, you can see improved sales productivity and eventually, a higher lead ROI. 
A study from Marketing Sherpa shows lead scoring boosts lead generation ROI by 77%. And another study from Kentico found 38% of businesses saw a higher lead-to-opportunity conversation rate when using lead scoring. 
So in a nutshell, you can score leads to find the best opportunities and boost your ROI significantly. 
Next, let's review how lead scoring makes this possible. 
How B2B Lead Scoring Can Improve Your ROI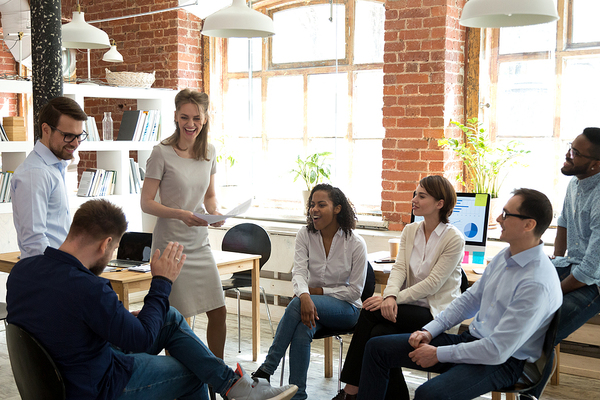 There are several ways lead scoring can grow your bottom line. For example, it can:
Align sales and marketing. With better personalization (thanks to data), marketing and sales can work together to enhance the customer experience. In turn, this will lead to higher conversions. 
Find higher quality conversion opportunities. Rather than focusing on high volumes of leads, lead scoring focuses on activating more qualified leads that are ready to buy. So instead of wasting time on 1000s of leads that aren't interested (at least not now), your salespeople can home in on the 100s of converting leads instead.
Use predictive analytics to analyze historical data from multiple sources (CRM, social media, marketing automation tools, etc.). The model used will determine which accounts and leads have high likelihood to purchase. 
Engage leads. See where leads are in their journey so marketing and sales can develop a strategy to nurture, engage and convert them when they're ready. Instead of abandoning leads mid-way through the journey, marketing can continue nurturing the lead and push them through the funnel to sales. 
Remove the guesswork. No more shooting darts in the dark; marketing and sales can now use data to determine which leads represent the best opportunities.
To get the highest ROI potential, you'll need to follow B2B lead scoring best practices. Let's take a closer look. 
5 Lead Scoring Best Practices
If you're interested in cleaning up your sales pipeline and boosting ROI, then it's time to implement these lead scoring best practices:
Ensure marketing and sales collaborate at the gate. Be sure to keep sales top of mind when developing your marketing strategies. 
Review content and how customers engage with it throughout the buying cycle. Consider doing some deep analysis or a survey to uncover which content customers engaged with at each stage of the buying process.
Leverage a tool that automates lead scoring using predictive analytics

. This way, you'll not only know who to target but when to target leads with your marketing and sales plays.

Track MQL to conversion rates, so you know your scores are working. If you see more dead leads showing up and fewer leads converting, then it's time to analyze why. 
Focus on scoring high-value signals. This way, you're not over-scoring leads for signals (like whitepaper downloads) that don't translate to sales-readiness. 
How to Calculate Your Lead Scoring ROI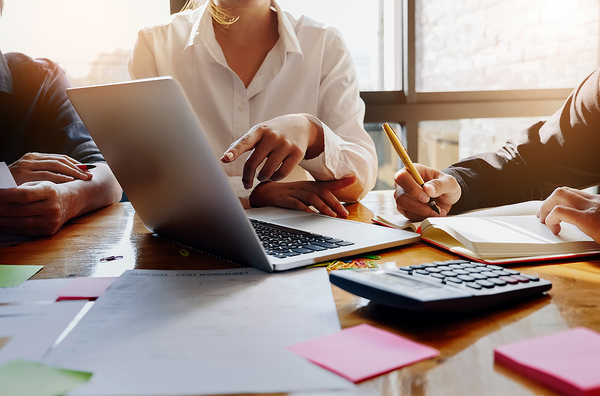 Once you implement B2B lead scoring, you'll need to determine whether it's working. The best way to do this is to measure the ROI of your lead scoring campaign. 
To do that, you'll need to calculate how well your scored leads are performing compared to leads overall. You can determine this by looking at the current monthly revenue or opportunity value (or both) from leads overall and new monthly revenue or opportunities from high scoring leads (you may want to play try a few different thresholds to find the best breakpoint). 
Here are the formulas:
Current Monthly Revenue (Or Opportunity Value Added/Pipeline) / Number of Leads Overall = Revenue (Or Pipeline) Per Lead
Currently Monthly Revenue (Or Pipeline) from High-Scored Leads/ Number of High-Scored Leads = Revenue (Or Pipeline) Per High-Scored Lead
For instance, if you have $4,000 in monthly revenue from leads overall, but $8,000 revenue from high-scored leads, then you have 2x the ROI coming from each engagement with a high-scored lead. Wouldn't sales rather focus their time doubling their money? 
As long as you're making a profit, you're doing something right. But always look for ways to improve your ROI, especially if you're not hitting your goals. 
A Solution to Simplify B2B Lead Scoring
We've established that lead scoring is important, but trying to manually score leads or use unintelligent, rules-based models can be a waste of time and resources. Why not integrate a tool that automates the process and uses enhanced AI to predict the best leads to go after?
Leadspace is a platform that uses AI-powered predictive scoring to help B2B companies find high-value opportunities. Not only does it focus your team on the right leads, but it also identifies accounts that are ideal for up-selling or cross-selling opportunities. 
If you'd like to see how it works, then Download 6 Ways to Optimize your Sales and Marketing with Intent Scoring today!