Jane is a B2B marketer. She's always on top of the latest trends and tools to use to enhance her campaigns. But lately, Jane and her teams are seeing higher bounce rates from email nurture campaigns and a significant decline in sales. 
Is it the copy? The messaging? A bottleneck in the pipeline? Or maybe the overall strategy? It could easily be any one of these factors, but when Jane took a closer look, she started to notice an underlying issue: dirty data. 
She had avoided addressing data issues up until now: data management is complicated, time consuming, and not the most glamorous. But that oversight had begun to hurt the productivity of her marketing and sales teams. It could happen to anybody, but it doesn't have to happen to you.

Let's look at why regular data cleansing is an essential part of any B2B marketing strategy. 
The Underlying Costs of Dirty Data
Investing in solutions to do fancy personalization, target ads differently, or set up automated "plays" is fashionable for marketers these days. But allowing the database to become overridden with dirty data is a big mistake. Dirty data consists of inaccurate, inconsistent, missing, and incomplete data, all of which can negatively impact your bottom line. 
For example, as many as 50% of prospects aren't a good fit for sales, making it vital to pinpoint what to keep and delete, and around 40% of leads consist of bad data.

When you have a database lacking critical information, it can lengthen the sales cycle by 8% to 14% (on average). 
The problem is to keep up with customer data, which decays between 30% to 70% each year. Because of this, you'll start to see your revenue decay along with it. Hence, the growing need for data scrubbing. In fact, inaccurate data alone is costing businesses 12% revenue. This means B2B companies are losing over $2.5 million each year!

Next, let's review the value of maintaining clean data in your system. 
Why Clean Data is Paramount for B2B Businesses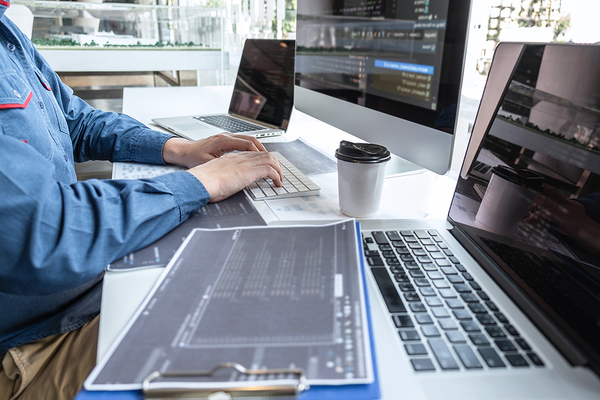 Investing in data cleaning can yield an ROI for your B2B company. So it's not something you want to put off for too long. Here are just a few ways clean data can add value to your marketing and sales operations.
1. Reach the Best Prospects with the Right Message
Your sales and marketing technology is supposed to help your teams optimize interactions with leads. But this isn't possible when your database contains incomplete and scattered customer information. 
If your database doesn't have standardized, complete, and accurate data, your teams and processes will struggle to access the information they need to do their jobs, and opportunities will get lost in the shuffle. You need a data management platform capable of unifying your customer data so this is possible. 
This way, you can ensure your leads and accounts are getting personalized experiences and messages that help them become opportunities and customers. 
2. Assess Whether and When Leads Are Ready for a Sale
Lead nurturing is likely a part of your B2B marketing strategy. But are you taking advantage of lead scoring? Without it, your teams won't know the best time to reach out to sales-ready leads. 
There are multiple ways you can assess this when your data is clean. For instance, you can analyze behavioral data across various touchpoints and assign scores for every activity. Then those who reach a certain threshold are pre-qualified to be contacted by sales. With more complete data you can do things put processes in place like lead-to-account matching so you can factor in company attributes to scoring, nurturing, and routing. In this way, clean data makes it easier for your salespeople to prioritize leads. 
3. Increase Lead-to-Opportunity Conversion Rates
When your database is enriched with current information, such as company name and contact details, it's easier to boost your lead-to-opp conversions. That's because your salespeople will have access to actionable leads that they can prioritize and route properly. In turn, this will enhance engagement and conversions. 
If you can improve your lead-to-opp rate by just 3%, you can see great results. For example, let's say you're getting 6,000 leads annually with a 25% win rate and a $40,000 average selling price. 
Let's see what your additional annual revenue would be:
6,000 leads x .03 = 180 new opportunities
180 x .25 = 45 additional wins
45 x $40,000 = $1.8 million in additional revenue annually
So you can see how a slight improvement in your database can add significant value to your bottom line. 
Speed Up the Flow of Your Sales Pipeline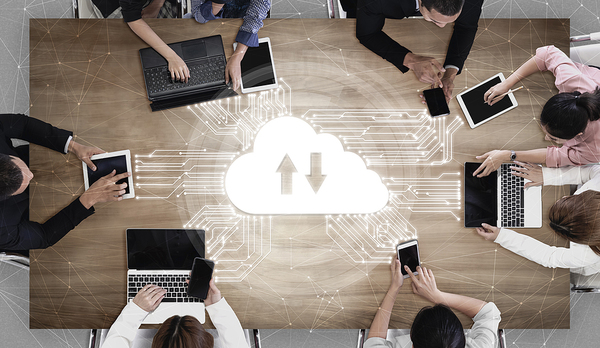 If your sales development reps (SDRs) are spending hours looking for missing information for leads, then this creates a bottleneck in your pipeline right from the start. Rather than requiring your team to waste time removing duplicates and updating records, they should be focusing on what they do best: closing deals. 
Let's say you have 12 SDRs with a 20% win rate, generating $1 million in sales each year, and with data scrubbing, you increased their productivity by 20%. 
Your increased revenue would look something like this:
12 SDRs x $1 million = $12 million total annual pipeline
$12 million x .20 = $2.4 million in increased pipeline
$2.4 million x 20% win rate = $480,000 in additional revenue
Ensuring your salespeople have access to reliable data is key to driving up your sales pipeline revenue. 
Additional Benefits of a Clean Data Management Platform
At the end of the day, increasing revenue is the sole purpose of marketing and sales. This is difficult to achieve when you're plagued by dirty data. With proper data cleansing, you can witness a host of other benefits not already mentioned, such as:
Informed business decision making

Better marketing segmentation

Effective product development

Enhance personalized marketing campaigns

Increase real-time interactions with prospects

Easier marketing integration across channels
Is It Time to Clean Your Data?
When's the last time you gave your database a good scrubbing? Odds are, it's been over a year. With customer data deteriorating rapidly, you're at risk of dirty data issues. So to prevent this, we're recommending using a data management platform equipped with AI technology. 
This way, you can automate the process of cleaning your data. At Leadspace, we have a customer data platform that regularly removes outdated data, updates records, and deletes duplicates. 
Then using AI-powered analytics, it helps identify which leads and accounts to prioritize using scoring models. So if you're looking for an effective (and efficient) way to clean your database and keep it clean, then Leadspace is an excellent option. 
But don't take our word for it; watch the webinar: "You're saved! How to stop drowning in data drudgery" to learn more today.