B2B marketing and sales has traditionally operated with the assumption of long and complex sales cycles. 
While this still holds true, a transformation is afoot in the B2B sales cycle. B2B buyers are now demanding B2C-like buying experiences. They expect the same level of convenience and consistency as they get from the Amazon shopping experience at home. This isn't surprising, given that these individuals are B2C buyers during their off-hours. 
Yet, 65% of B2B customers say their experience doesn't match ecommerce site experiences, despite the fact that B2B customers today are using consumer behaviors to find and do business with B2B companies. 
For example, B2B buyers are conducting extensive research (digitally) before engaging with a vendor. One study shows 61% of B2B purchases begin on the web. They don't reach out to sales until after they understand the range of available products available. 
It's well documented that buyers are contacting sales later in the process. But to top it off, they're expecting personalized experiences on every channel they're using at that moment (social, website, etc.). So if your B2B marketing strategy doesn't focus on omnichannel engagement, then you risk drying up your pipeline. 
Let's take a closer look at the importance of omnichannel for B2B companies. 
The Omnichannel Shift in the B2B Market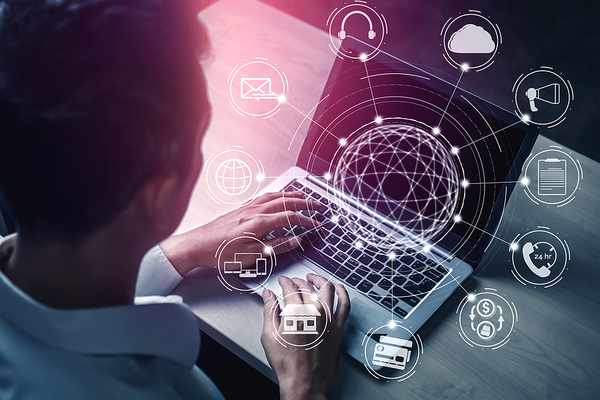 Over the past few years, B2B buyers have been using available online and offline resources to make purchasing decisions. So rather than relying on your salespeople to learn about a product, they're using the internet. This includes poring over your content alongside that of your competitors. 
The number of available product options is growing in some B2B markets (especially SaaS). This means B2B buyers are taking longer to research and decide before buying. 
The question now is how do B2B companies adjust their ABM strategy to accommodate the new demand? The answer lies with data. With the right information, you can craft highly relevant content across all of your channels. 
So rather than relying on a single channel to drive business, your account-based marketing must include several channels. The goal is to enable your prospects to engage with your brand and content on their preferred channels. And if you can offer a self-service option, that's even better.
B2B companies are taking notice of the rise in demand for omnichannel engagement. In fact, those B2C companies investing in it have increased from 20% to over 80%.
But how do you get your hands on valuable (and reliable) data so you, as a B2B marketer, can do the same? 
It's by adopting a platform that enables ABM, and is designed with omnichannel in mind. 
According to Forrester, more ABM platforms are upgrading their features to enable users to:
Select and prioritize target accounts

Develop personalized engagement

Build analytics reports for campaigns

Expand engagement channels (site personalization, chat, direct mail)

Facilitate better marketing automation
You definitely want to pay attention to this, especially with experts calling 2020 the year customer experience will surpass price and product as the main differentiator between B2B companies. 
Finding the Right Platform for an Omnichannel ABM Strategy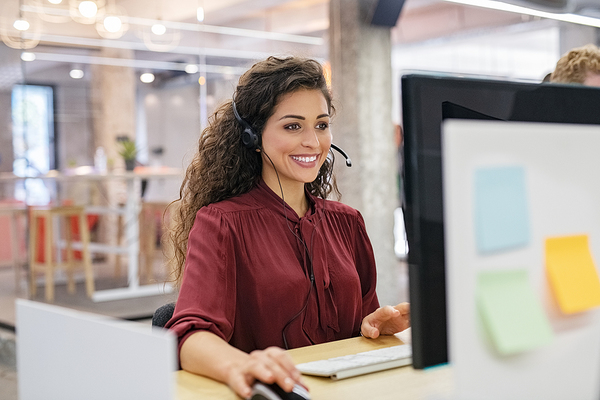 But investing in an ABM platform to run some ads to a target account list won't get you much closer to your goal. You can't ignore customer behaviors and the data. If you do, you'll only shoot yourself in the foot. If you want to take heed to the warning signs and jump aboard the omnichannel train, then it's time to find the right solutions. 
Leadspace provides a customer data platform (CDP) that enables more effective and omnichannel ABM. It helps you manage and analyze data, uncover actionable customer insights, and implement ABM strategies to leverage those insights in your campaigns across channels. 
Our CDP centralizes all the data in your organization, collected from internal and external sources (1st and 3rd party). With no more dirty data caused by human error, outdated information, missing data, and duplicate records, our platform can also analyze your data and score leads and accounts based on intent signals and behaviors. With clean and enriched data on accounts and personas, your ABM strategies are more likely to reach the right people earlier in their buying journey. It integrates with your CRM, Marketing Automation, Website, and Ad platforms to ensure you can execute the omnichannel experience your B2B customers want. 
Ready to learn more about Leadspace? Watch the webinar: Account Based Marketing: 3 Secrets to Great ROI to learn more today!