Your B2B customers now demand personalized interactions with your company. Are you prepared to meet them where they are to give them what they need?
If you have not developed unified customer profiles, then chances are, you're guessing at what they need…and usually not hitting the mark.
Without this, you'll have no idea who your customers and prospects are, what they're looking for, or when they want their needs met. You need all of this to be able to deliver the personalization they desire.
Unfortunately, only 11% of companies are equipped to create a UCP.
What Is a Unified Customer Profile?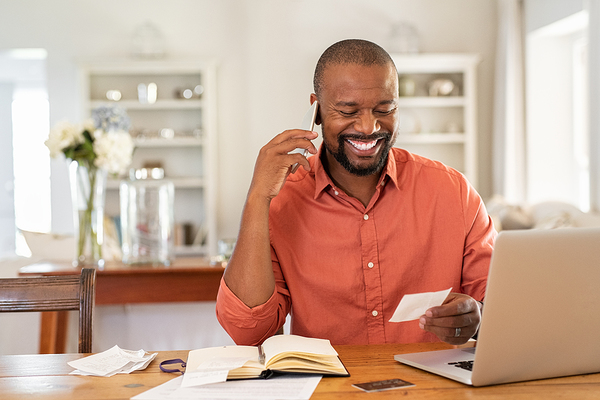 A unified customer profile comes from data gathered from internal and external sources, both online and offline, about your customers and accounts. This data is then pooled to create a single view of the customer. The data in your B2B UCP includes:
Firmographics – data about the company like employees, revenue, industry, location, etc.
Person Info – name, email, title, job function, etc.
Marketing Engagement – email activity, ad campaign info, events attended, etc.
Sales Engagement – phone calls, emails, notes, meetings, opportunities, etc.
Customer Service – tickets submitted, satisfaction, contract status, implementation details, etc.
Intent Signals – content consumed, product reviews, news triggers, website visits, etc.
Other – product usage, finance details, partner interactions, and more
The challenge in creating this UCP is that all the data is spread across multiple systems and sources. A robust customer data platform can help with that. For instance, Leadspace's CDP has pre-built integrations with the most popular B2B systems and data sources and can ingest and unify data from literally any source. That means you have a complete and accurate picture of your customers across their lifecycle.
Now that 80% of B2B buyers demand real-time interactions, that's exactly what you need.
How a Unified Customer Profile Benefits B2B Brands
One of the core benefits of using UCPs is the fact it can streamline your cross-channel marketing campaigns. This is because your CDP collects data from across touchpoints that can be used to inform engagements across channels.
With this in your arsenal, you're able to amplify your:
Email Marketing
Customer Marketing
Account-Based Marketing Programs (ABM)
Lead Management and Routing
Sales Prioritization and Call Prep
Personalization – Content and Messaging
Advertising and Awareness Campaigns
Demand Generation Programs
Analytics and Campaign Measurement
At the end of the day, this help you win more new customers and deepen your existing customer relationships.
Once you have your customer data platform busily working away to gather data for your UCPs, what actually goes into putting it in action?
The 5 Components of a Smart UCP
While there are various ways to develop your unified customer profile, there are five components you must have. They include:
Profile Details: This goes into firmographic along with persona information. Combining these two offers a more complete profile.
Intent Signals: Are they showing signs of being ready to buy? How far along in the process are they?
Engagement: How have they interacted across the company in the past? Are they more engaged or responsive than they have been? What history do they have with your company?
Predictive Scoring: Using various AI methods you can predict propensity to buy or the best products/services to recommend.
Segmentation/Category: This can give you an idea of what priority, message, or action to apply, whether it's campaign-specific, or the overall relationship between your company and theirs…partner vs. customer vs. prospect, etc.
All of this data should be available to sync in real-time so your sales and marketing teams can be sure they have the latest and most accurate truth.
The Easiest Way to Create a UCP
Combining customer data and regularly updating it manually sounds like a horrible way to spend your time (and your team's), if not just plain impossible. But there's a way around this: a powerful customer data platform. With a CDP like Leadspace, you can integrate data from all of your systems into a single customer view. Then, using Leadspace's AI and machine learning capabilities, you can create a UCP with data unified from across sources.
Want to learn more? Then explore our customer data platform today and then download our UCP checklist to be sure you have everything you need to create the perfect UCP!