Congratulations! You completed the segments for your audience, but what do you do now?
After filtering through your lists of accounts, leads, and contacts (hopefully, with the help of a customer data platform), it's time to put it to use.
Let's explore the next steps for your B2B segmentation.
Build an Ideal Customer Profile
The purpose of an ICP is to define the commonalities your best performing customers have that could lead you to more of them. It's easier to determine this by diving into each segment and figuring out things that set them apart, like:
Industry
Installed technologies
Company size
Skills/Expertise
Geography
With this information, you can define your goals for the segment that are tightly aligned with the customers' needs and the products/services you're offering. For example, one profile may be for companies in finance with at least 10,000 employees and Netsuite ERP installed. Another may be for companies in healthcare with at least 20,000 employees and on-premise servers.
Obviously, these two verticals will require vastly different messaging in campaigns. So, knowing your ICPs well will help you design the right campaign to reach the right accounts.
Create Buyer Personas
It's easier to personalize your campaign messaging when you have a clear picture of your intended audience. This is where buyer personas serve a purpose for ABM marketing.
Starting with your ICP, you may know that you are targeting a healthcare company, for instance. Now, it's time to fine-tune your targeting a bit by figuring out who within that company needs to hear your message. In this case, your buyer persona might be the CTO of a healthcare organization in the Midwest, who is looking to improve revenues by implementing telehealth technology. Another buyer persona for this vertical might be a marketing director of a smaller healthcare organization, who is looking to upgrade patient portal capabilities to more fully engage the organization's patient base.
Leadspace can help you develop AI-powered persona profiles that go beyond job title to incorporate account and person-level attributes to pinpoint the right buyers.
Develop a Content Personalization Strategy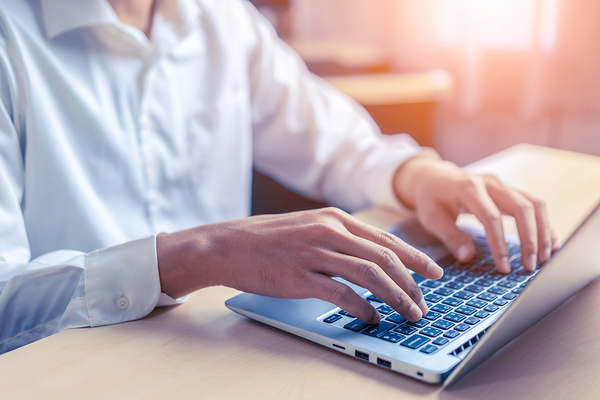 The sole purpose of B2B segmentation is to ensure you're always delivering relevant content to your leads and accounts. So the next step is to hash out the personalization plan for your content.
You can do this in several ways based on where the lead or account is in their journey. Are they a new lead or a customer you'd like to retain? Of course, you also want to hone in on the segments you can create for each audience:
Industry
Location
Behavior
Account Status
Technology used
When addressing your contacts via email, be sure to use their first name. As for the topic of the content, it needs to address the specific needs of that segment of your audience.
For instance, if you have a segment you want to target based on technology used, then focus on creating content that teaches them how to use or improve their functions with the tool you're offering.
What about the type of content you use? How do you decide?
Select the Channels You'll Use
The channel you use will be determined by the segment you're targeting (and the purpose). For instance, if you're targeting CEOs who need education about their problems and resolving them with your software, video and blog posts might be ideal.
If you decide to go with the video, you'll have to determine whether it's better to pre-record or provide a free webinar. CEOs are pretty busy, so you may want to opt for pre-recorded. However, if you're targeting the head of marketing, then a webinar may be a good choice.
When making your list, be sure to include the social platforms, forums, guest blogs, and any other sites you'll use to publish content.
Track, Test, and Optimize Your B2B Segmentation Strategy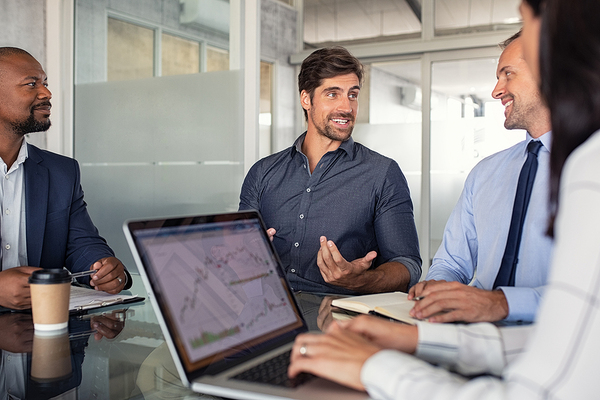 No B2B strategy is perfect on the first go. Sure, you may get lucky, but it means nothing if you can't achieve the same results consistently. That's the main goal.
To obtain ongoing positive results, you'll have to track metrics, test strategies, and optimize. Then rinse and repeat.
The metrics you track will determine the success of the campaign. Creating two versions of the same content will help to identify what works best. Then you can optimize your content based on what you discover.
B2B segmentation can be a gold mine for marketers, but only if done properly. Click here for a free guide from the data specialists at Leadspace covers the best data to use for segmenting your ABM campaigns.