Imagine spending months poring over data in your database. You're analyzing all the information, creating segments, and building campaigns around them – you know, doing exactly what any good B2B marketer is supposed to do.
But when you launch your campaign, the metrics are less than lousy; they're abysmal. Your leads aren't converting, and sales rates are non-existent. What went wrong?
Well, if you start with dirty, inaccurate data, then these types of issues will occur. That's why data cleansing is critical to the success of your business. So if your end of the year plan doesn't involve data cleansing, add it to your schedule today. 
Let's review how to prepare your data for 2021. 
Get Rid of Data Errors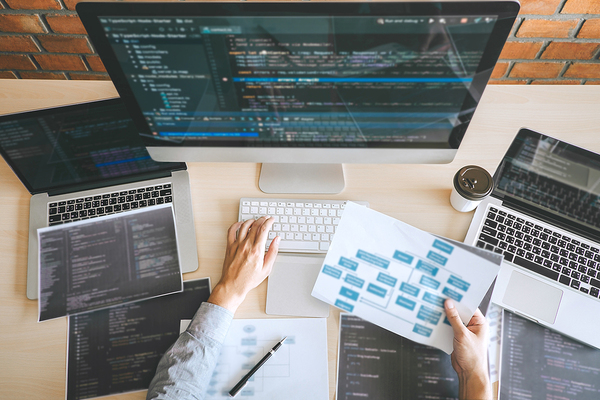 There are several errors you may find in your database caused by humans and software. This may include things like:
Blank spaces 

Typos

Inconsistent formatting

Missing values
These errors prevent you from being able to accurately analyze, confidently automate, and ultimately build trust in your data. It can also create lost opportunities or revenue. It's important that you have a process or tools in place to not only fix all the existing errors in your data, but also reduce/prevent them going forward.
Remove Duplicate Data
Duplicate records are the scourge of modern business data professionals. One may have complete data, another with just a name and contact details, and so on. 
Depending on the size of your database, you could have a team devoted full-time to cleaning and preventing dupes. And while there is an element of oversight that needs to be applied, technology can make it so much easier to identify and merge the duplicates in your system, and then prevent them from being created in the future.
Find and Eliminate Inaccuracies
There are typos, and then there are incorrect or invalid emails, phone numbers, and other inaccuracies. This is the time to update your customers' information to ensure your teams are using up-to-the-minute intel. 
You can manually check emails, phone numbers, addresses, job positions, and companies, and be done sometime next decade. Or you can use technology and data validation services. The best validation solutions can tell you if a contact or lead has moved companies, whether that person is verified by more current social web data, and if the email address is valid and/or verified (can receive email). Often doing a validation scrub can result in chunks of your data being inaccurate and no longer valuable. By archiving or disposing of that data you're able to save on data storage costs in your CRM, Marketing Automation, or other platforms.
Add Missing Information
Once you get rid of duplicate, moved, or invalid records, it's time to fill in the blanks on your remaining ones. Data enrichment solutions help to find what you need, such as emails, job titles, company, phone numbers, revenue, industry, employees, technology, and much more. 
Of course, no single enrichment source will be able to match to 100% of your records, nor be 100% accurate. High-performing B2B teams know that collecting data from multiple sources gives you a better chance at matching and enriching correctly. Of course, an even better solution would be to take a platform approach to unifying and blending data from across sources into a single source of truth with all the depth and detail you need to power your sales and marketing efforts.
Avoid Dirty Data Woes in 2021 with a Data Management Platform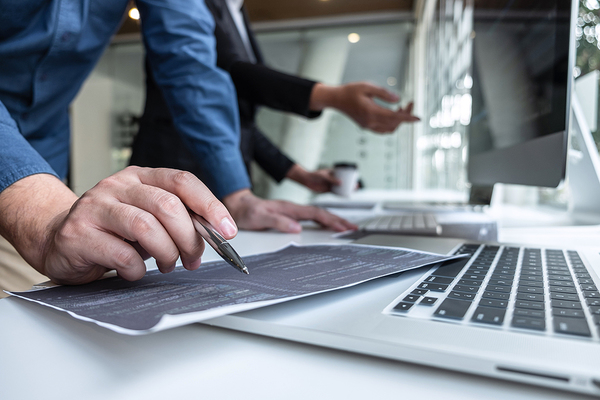 Are you aware of all the problems dirty data can bring to your organization? Not only can it hurt your marketing campaigns, but it can also lead to things like:
Damaged reputation

Misinformed decision-making

Poor customer service

Misaligned marketing and sales teams

A slower sales cycle

Decreased ROI from marketing and sales technologies
Unless you regularly clean your data, you most likely will encounter some or all of these problems. Doing this manually can take far too much time, which could otherwise go to more productive tasks. That's why we recommend choosing a data management platform that will automate much of the process for you.
With Leadspace's B2B data platform, you can automate the detection and removal of errors and inconsistencies. The Leadspace platform cleans and updates your database, analyzes data, and creates reports that help you gain actionable insights from your data. You can use Leadspace to quickly develop unified customer profiles and analyze intent signals to prioritize leads and accounts. 
If you'd like to learn more, then find out how to revolutionize the way you use data with Leadspace today.