The bigger your martech stack, the better. Right?
Not exactly.
This was once the concept for B2B marketers, who ended up purchasing dozens of tools over the course of years in what some have coined the "shiny object syndrome." You see a new marketing toy, and you just have to have it. 
This mindset has led to an unnecessarily crowded martech stack within most forward-thinking companies.  Rather than making life simpler for marketers, though, it turns out that the proliferation of these tools isn't really doing much to help. Gartner reports that marketers are only using 58% of their marketing technology stack. 
Let's take a closer look at this dilemma (and how to get out of it using a B2B customer data platform). 
What's Wrong with a Big Martech Stack?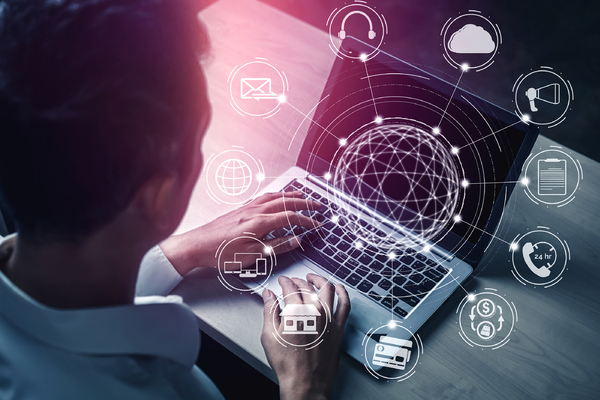 There are several reasons why allowing your martech stack to grow too large can be problematic. 
For example, you may have so many tools that you lose track of what's in your stack. This can happen if your business is allowing the adoption of new marketing technologies without much oversight. This means you're spending money on dozens of solutions without reaching the full potential your stack can offer. 
Too many martech tools can also present challenges when they're not properly integrated. As a marketer, you don't need more data; you need a way for your tools to analyze your data and provide insights. 
That isn't possible when you have a range of tools that aren't talking to each other. A disconnect such as that creates data silos, which can hurt your teams' productivity and derail your campaigns.  
Benjamin Bloom, Gartner Senior Director Analyst, notes:
"Marketing teams are leaving martech's potential untapped, imperiling both their credibility and impact. Translating marketing technology into business effectiveness correlates with martech utilization. With looming economic uncertainty, marketing teams need to focus on becoming more agile — putting extra emphasis on training, talent, and system integration."
How Do You Simplify (and Optimize) the Modern Martech Stack?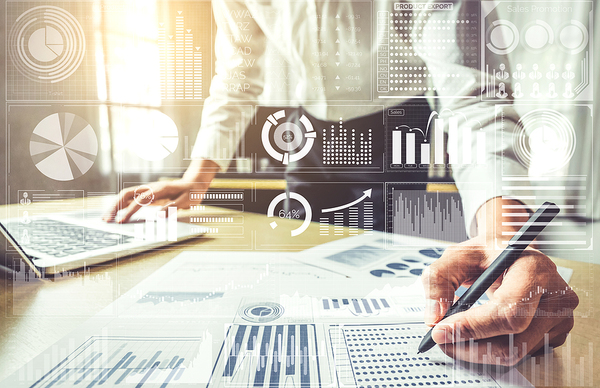 Optimizing your marketing technologies is critical to creating streamlined and well-integrated processes across teams and campaigns.
But how do you know your current martech stack needs optimization? To start, you can evaluate your current tools by reviewing five key areas:
Impact: How effective are your current marketing tools at reaching marketing goals? 
Implementation: Are the tools being properly leveraged by your teams? Or is there a large learning curve that prohibits wide-ranging adoption?
Control: Will this tool require a lot of time and resources to use to its full potential? This may be so if it's replacing a large portion of your marketing funnel. 
Investment: What ROI are you getting from the tool? (If you're doling out 45% of your marketing budget and only getting a 7% return, then it's not worth it.)
Integration: Does the tool integrate with your other platforms? 
Going through this evaluation for each of your tools will help identify what to keep and what to eliminate.
To build an efficient martech stack, you need to focus on the 5Cs model:
Connections: Tools that play well with your CRM across channels (social, website, blog, etc.)
Contacts: Tools that help with lead generation and identifying new prospects 
Customers: Tools that can house your customer data and analytics and provide marketing automation or integrate with tools that can
Content: Tools that allow you to develop, publish, and optimize content 
Collaboration: Tools that allow your teams to work together on projects seamlessly 
Eliminating overly complex martech stacks is relatively simple. It all boils down to streamlining your technologies. This is easier to do by taking a platform approach vs. using multiple point solutions. The fewer tools you can use, the better. 
Let's take a closer look at why that is so. 
Why a Platform Approach Is Better than Multiple Point Solutions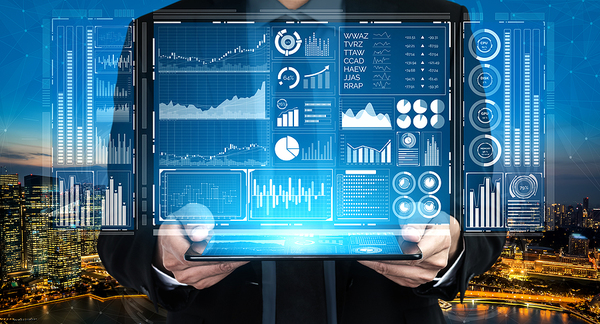 For years, marketing pros have invested their time and budgets into multiple point solutions. These are tools that cater to specific channels within a marketing funnel. At one point in time, this was viable since there weren't any options to use a single platform that handles most of your marketing needs. 
Today, this is no longer true. For instance, now, you can adopt a customer data platform (CDP). This is a solution that can:
Unify customer data from internal (1st party) sources
Find missing customer data from 3rd-party sources
Identify duplicate and outdated customer data
Create Ideal Customer Profile (ICP) Analytics
Prioritize your best accounts using predictive scoring
Optimize lead routing using lead-to-account matching and hierarchies
Assist with timing engagement with prospects and accounts using intent signals and scoring
Find new accounts based on look-alike modeling
An all-in-one customer data platform can eliminate several tools from your martech stack, making it easier to manage (and afford). Just be sure the CDP you choose is built for B2B – like Leadspace – and integrates with the other tools you decide to keep.
Start Optimizing Your Martech Stack for 2021 (and Beyond)
It's not too late to start making changes to your martech stack. The key is finding a solution that can streamline your B2B marketing efforts. 
This is exactly what Leadspace offers to its customers. With its customer data platform, you can manage and grow your client base using powerful analytics and data-driven programs. If you'd like to learn more about how to trim your martech stack and still end up with more of the real tools you need for B2B marketing today, we invite you to download the Ultimate Guide to Driving Revenue with a B2B Customer Data Platform!