Do you know what a buyer persona is? How about an ideal customer profile? Have you ever gotten these two terms confused? 
If so, don't worry; you're not alone. Both have a lot in common, but each is used for its own unique purpose. Here's a guide to help you figure out what each term means and how both buyer personas and ideal customer profiles play a role in your digital marketing strategy.
What Is an Ideal Customer Profile?
An ideal customer profile is what businesses create to develop a hypothetical profile of a target customer account. You create this by examining key data from your company, as well as information about your ideal customers. 
From your business, you want to know things like its:
Size

Budget

Sales cycle

Industry

Products/services
Match that with your ideal customers' data regarding their:
Company size

Industry

Revenue

Current technologies/services used

Site-level hierarchies

Geographic location

Installed technologies

Pain points
Together, you'll have a greater understanding of what both your business and its customers need. You'll be able to fine-tune your marketing to find the best customers you can help so that there's a higher chance of conversion (and retention). Account-based marketing also becomes easier to segment and personalize. 
It's common for B2B companies to use ideal customer profiles because these profiles reveal data about firmographics vs. an individual consumer. 
An example of an ICP would be: martech companies in the US earning over $100 million per year in revenue and using VoIP systems.
What Is a Buyer Persona?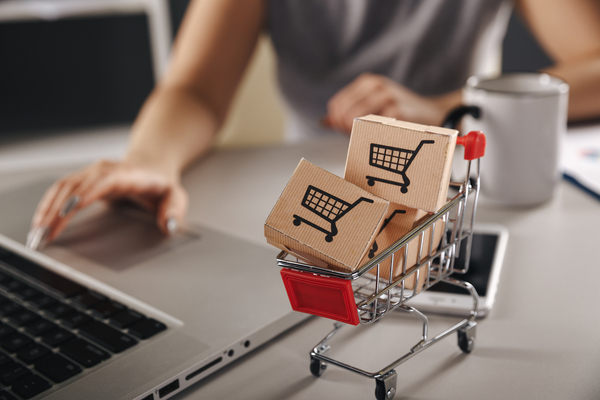 While ideal customer profiles are used primarily in B2B account-based marketing strategies, buyer personas can be used in both B2B and B2C contexts.
A buyer persona is more about learning about the individual rather than a company. In a B2B scenario, this includes diving into key data regarding the individual, such as:
Job title
Geographic location
Department
Report line
Solution of interest
Resources for information
With Leadspace, you can collect more in-depth data, such as:
Job role/function
Seniority
Expertise and specialties
In the end, you should be able to create several depictions of your target audiences. For instance, you may have one for Suzie, who works as a CMO in Austin, Texas with issues revolving around marketing automation. 
Want a quick way to visualize the differences between ICP and buyer personas? We've got you covered. Simply fill out the short form below for instant access to our ICP and Buyer Persona Side-by-Side Comparison guide. 
Then, learn how to use both in digital marketing campaigns!
We hope you will enjoy your free comparison guide. Get your guide here and be sure to read on to see how to use both ICPs and buyer personas in your digital marketing strategy.
How Do You Use Buyer Personas and ICPs in Digital Marketing?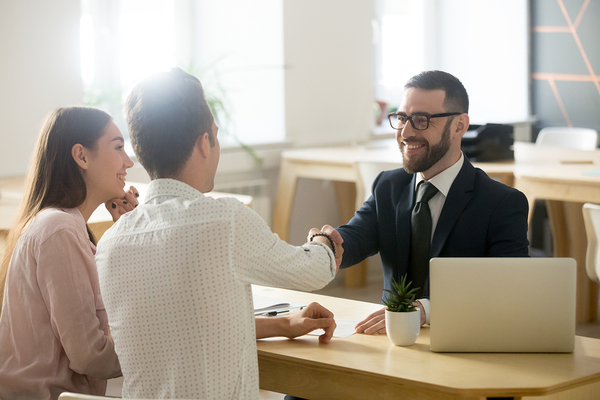 Now, that you know the difference between the two, how can you use them in your digital marketing strategy? 
Well, to make any marketing campaign successful, you need to know everything you can about your target customers. You'll need to develop one or the other to identify the best strategies to use for each profile or persona. 
Let's take a closer look at how you can put them to use. 
Identify Decision-Makers
No matter how great your marketing copy is, if it's not reaching the people who can make a purchasing decision, then your conversions will plummet. 
You need customer profiles and personas to determine who you're targeting in your message, and it'll help you choose the best channels. 
Align Marketing Campaigns with Sales
Establishing goals at the onset of a marketing campaign will ensure you're building a strategy on a solid foundation. You'll know which KPIs matter to your end goal. Not surprisingly, your goals vary dependent on the ideal customer profile or buyer persona you are targeting.
Clear ICPs and buyer personas help you align marketing and sales to facilitate seamless collaboration. Why? The simple truth is that if everyone understands the ICP or buyer persona you are targeting, everyone's working toward a common goal. 
Understanding the Customer Journey
Understanding the customer journey is vital because it empowers you to deliver the right materials, messaging, and promotions at the right time. This is especially important when you're using account-based marketing strategies. 
Your ICPs and buyer personas can help you understand when to approach customers with an upsell or cross-sell. Knowing when customers tend to need these upgrades or additions will aid you in this process. 
Accurate ICPs and buyer personas also help you to convert more leads into customers because you know where they are in the journey and what they need to move through the cycle to the decision stage. 
Building Data that Hones Your ICP (and ABM Strategy)
Developing an ideal customer profile that works requires reliable data. You're collecting this all the time in your email, social media, and content marketing campaigns. 
You'll even find your salespeople gathering insightful intel. If you're not already using a customer data platform (CDP), then you'll find it difficult to gather and analyze it all. 
If you do have a CRM and other types of databases, then you'll need a way to keep the data "clean" and accessible to everyone. Again, a customer data platform is the key. 
Download the Ultimate Guide to Driving Revenue with a B2B Customer Data Platform to see how a comprehensive CDP can help your business grow!