In B2B marketing, you never run short of having enough data. However, you do run into problems with analyzing and utilizing it all to its maximum potential. 
That is why B2B companies are consistently adopting new platforms and systems to ease the burden. The only problem with that approach is that it creates a whole new issue: siloed data. 
Siloed data has been a major impediment to successful B2B marketing efforts since martech tools began to proliferate and B2B companies began to leverage them in earnest. At least, that was the case until customer data platforms (CDPs) entered the market. 
CDPs started out as B2C offerings, but now they are also showing up in the B2B space. That's good news for B2B marketers, but the bad news is that not all B2B CDPs are created equal. So, which one should you choose? What are the defining characteristics of a good B2B CDP?

Here's a look at three characteristics we recommend every CDP should have to build effective customer-obsessed marketing strategies. 
1. A good B2B CDP should be data-agnostic.
If you've been in business for years, then you've likely collected a variety of data platforms to support your marketing efforts. You have a CRM to manage your customers, a sales platform to control your pipeline, and a host of other tools. 
Each of these platforms, in essence, may hold your valuable data hostage, refusing to play nicely with other platforms and limiting your ability to gain a true 360-degree view of what's happening with your customers. 
A good B2B CDP, on the other hand, is data-agnostic, eliminating data silos, freeing the data held hostage, and playing nicely with all your other martech tools.
"Data-agnostic" refers to a system that can work with information received from disparate databases, even if the data is in dissimilar formats. With a data-agnostic B2B CDP, you can achieve a truly holistic view of your customer data from all your systems in one organized, centralized platform.
2.  A better B2B CDP is powered by artificial intelligence.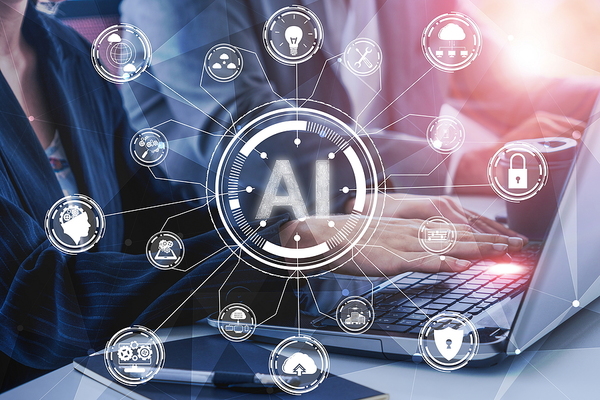 If there's one downside to collecting large amounts of data, it's the part where you have to sit down and decipher it all. Sure, you may have some marketing platforms that help analyze siloed data. For example, your email platform will provide information on who's opening emails and converting. 
When you're working with a data-agnostic CDP, you'll be able to gather all of this information into a single platform. But what do you do with all that data once it's gathered?

If you have an AI-powered CDP, you can truly harness the power of your data hub. Here's a look at the type of actionable insights you can gather with the help of artificial intelligence:
Holistic customer profiles with B2B-specific information (function, job title, etc.)

Intent signals to identify leads and accounts who are ready to buy based on behaviors on owned and unowned channels 

Unified engagement data collected from your owned channels to better learn the customer's journey 

Predictive scoring to determine someone's ready to convert based on historical data 

Lookalike models to find more companies and personas that match your best accounts 

Semantic profiling to create intent and persona scores to amplify lead prioritization and personalization 
3. A great B2B CDP is cross-channel-capable.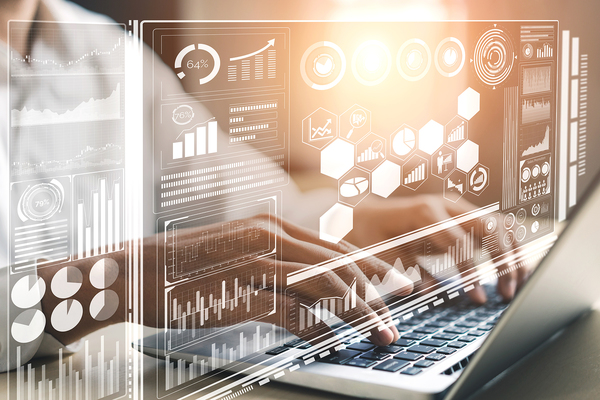 Once you bring a customer data platform into your martech stack, you'll have a central database that's accessible across departments. Your salespeople will have access to marketing data, marketing will have access to customer service data, and customer service can view sales data. 
It's an integrated effort, so it makes sense that your CDP must also be cross-channel-capable. With all the data it's collecting internally and externally from third-party sources, it's ideal to be able to use it to orchestrate and trigger all your channels from a central point. 
Your CDP should be able to manage all of your channels including email, mobile, eCommerce, SMS, ads, social media, etc. This will make it easier for marketing to set up and execute campaigns using real-time data. 
This is customer-obsessed marketing at its finest. 
Which B2B CDP Is Right for Your Business?
Finding the best customer data platform is simple when you know what features and functionalities are really important for B2B marketers. The key is finding a B2B CDP that has the four characteristics mentioned in this article from Leadspace Founder & CTO, Amnon Mishor.
If you're looking to get rid of siloed data and begin putting all your data to use, then Leadspace is the right B2B CDP for you. You'll have access to AI-powered insights, automated data cleaning, cross-channel orchestration, and powerful analytics–all within a centralized, data-agnostic system.
Want to learn more? Check out our Essential B2B CDP Guide.