What's the number one resource marketers need to run a successful campaign? 
Data. 
Without data, you're developing strategies that are as effective as throwing darts in the dark. You'll win some, and you'll lose some. More often than not, you'll lose, and it's all because you don't have a clear plan based on reliable information. 
However, shortage of data isn't a problem with which most marketers battle. The problem is the exact opposite — too much data. This is why so many are adopting AI in their marketing campaigns. 
If you're considering doing the same, then you may be wondering about the future of AI and marketing. Let's take a look at how artificial intelligence is transforming B2B businesses.
What Is the Current Role of Marketing Artificial Intelligence?
Big data is overwhelming business owners, salespeople, and marketing teams. There's too much to sift through, which makes it challenging to identify key data points (let alone implement a results-driven strategy). 
This is where AI and marketing unite. 
With tools that offer automation and customer data management, you can quickly generate reports, track relevant data, and optimize campaigns. 
But let's take a closer look at how AI will continue to revolutionize digital marketing.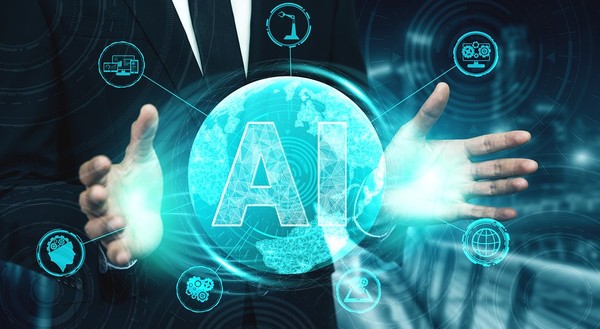 Optimizing Marketing Campaigns
One of the biggest issues in marketing campaigns involves human error. This can stem from inserting the wrong information in a customer relationship management (CRM) system. Or it can come from using the wrong data to segment a campaign. 
And let's not forget about report generation — this can be tedious and leaves plenty of room for human error. 
With artificial intelligence, you can ensure you're using accurate and relevant data pulled from AI-generated reports.
Generating Content for Leads and Customers
Could you imagine AI typing up an article for your blog? Well, we're still lightyears away from that happening. What we're talking about here is content curation. 
AI is at the point where it can now identify the best content in your database to present to your customers. 
Then AI tools can also help your writers generate topic ideas and even outlines to increase optimization for SEO and your target audience. 
Delivering Ads to the Right Prospects at the Right Time
The algorithm for digital ads is becoming more sophisticated. You can see it happening now — if you browse through the web, you'll see more advertisements in which you're more likely to be interested. 
That's because we're in the age of "programmatic advertising." We're no longer creating ads and hoping it's delivered to your prospects. It's almost guaranteed it will. 
Ads today are designed to track users based on their search activities and other big data. 
This prevents businesses from wasting ad dollars and enhances the odds of a higher return on investment. 
Helping Prospects Convert into Customers
Your prospects aren't only searching for your products and services during business hours. So what happens when they want to reach out to you after hours or on the weekend?
Rather than hiring a team to handle sales calls 24/7, marketers can implement chatbots. When set up adequately, they can answer all sorts of questions, and they can guide prospects through a purchase. 
Then if human intervention is required for a transaction to be completed, the chatbot can schedule an appointment on your behalf. 
This isn't the only way marketing artificial intelligence can assist with conversions. It can also identify and react to triggers. 
For instance, a prospect is preparing to purchase and doesn't, so the AI system sends out an email persuading them to return.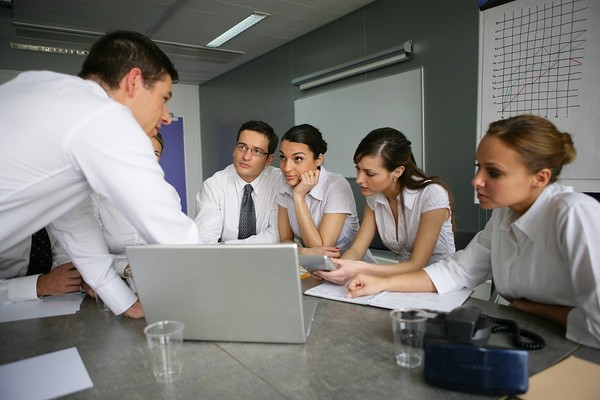 Cleaning Customer (and Prospect) Data in Real-Time
It's not enough to collect data about your leads and accounts. You need to ensure the data you're holding is regularly checked to ensure accuracy. 
This is referred to as data cleaning and can be done with the help of an AI system, such as a customer data platform. A CDP uses artificial intelligence to gather data from first, second, and third-party sources. 
This includes identifying changes in business roles, emails, phone numbers, business names, and so on. Your data is automatically updated based on findings. 
With this, you can ensure your marketing and salespeople can reach your contacts when the need arises. 
Want to know more about AI in marketing? Simply fill out the short form below for instant access to our infographic entitled "Top Five Uses for AI in Marketing."
Thank you for your interest in AI in marketing. Enjoy your infographic here.
Get Ahead in 2020 (and Beyond) by Combining AI and Marketing 
If you're not already implementing AI and marketing in your company, then make 2020 the year of change. Without artificial intelligence, you'll continue to struggle with managing, analyzing, and getting favorable results from your customer data. 
So if you want to make this year the start of something different and better, then we recommend Leadspace for your customer data platform. 
Not sure how you can use it to your advantage? Then download our Ultimate Guide to Driving Revenue with a B2B Customer Data Platform today!