It's safe to say that data is the driving force behind most B2B marketing and sales strategies. So B2B marketers use all sorts of databases to gather as much information as they can about customers. 
Enter the rise of CRMs, DMPs, and ERPs. While these work well in organizing client details, they fail to make sense of it all. 
Worse, B2B marketers have to deal with poor data quality. With 89 percent of B2B marketers agreeing data quality is increasingly important to sales and marketing and 49 percent not confident in their marketing and sale data, it is time for a new solution. 
The trend shifted and now you hear a lot about AI and B2B customer data platform tools. 
This is an excellent example of how data trends evolve over the years, but what's in store for 2020?
Let's take a look. 
AI Will Become an Integral Part of B2B Marketing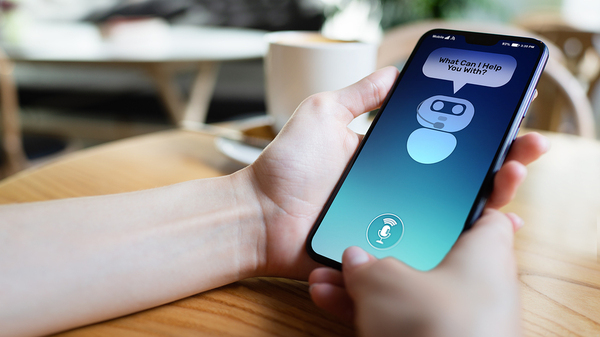 Machine learning isn't just a buzzword anymore. It's a vital component in successful marketing and sales initiatives. It's the missing piece in the puzzle of CRMs and ERPs with which many B2B companies struggle. 
You need more than just data; you need a tool that'll help to analyze all the moving parts so your teams can make adequate marketing and sales decisions. 
Systems like customer data platforms that come with AI capabilities empower B2B marketers to not only learn about their accounts and leads but find effective ways to reach and convert them. 
In other words, the trend will shift away from "big data" to in-depth insights. 
The Rise of Chatbots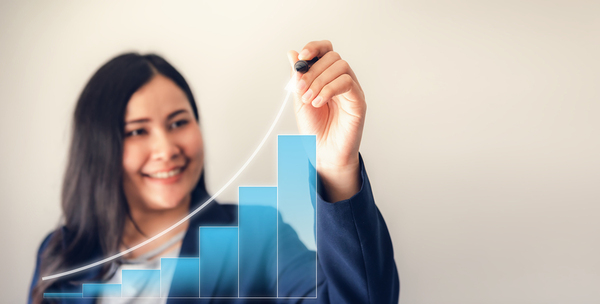 Alongside AI adoption, you're also going to see more B2B companies integrating chatbot systems. This is proving to be an efficient way to connect with leads and offer better customer service. 
Your sales and customer service teams are only available during business hours. After that, you may miss out on an opportunity to connect with leads and customers who need assistance. 
Where will they go from here? Well, your leads will venture over to a competitor with a 24-7 chatbot, and your customers will become agitated. 
These are two issues you can easily fix with chatbots. If a matter arises that requires human intervention, the chatbot can schedule a call with a representative ASAP. 
Account-Based Marketing Becomes Hyper-Personalized
The best thing a B2B company can do for its customers is to learn everything they can about the accounts. This will make their experience with your business remarkable and unforgettable. 
Imagine being able to offer products and services to a client account before customers realize they need it. It sounds like magic, but it's definitely possible when you're collecting data from conversations, industry shifts, and purchase history. 
Maybe you have a new service that can accommodate a pressing issue their company now faces. Personalizing how your sales and marketing teams interact with accounts can be the difference between retaining and losing them to the competition. 
In 2013, 85 percent of B2B marketers knew that ABM outperformed ROI from other marketing investments. Now, it's about finding the best solutions to enhance account-based marketing, and we'll see more of that in 2020.
Advanced Reports and Data Visualization will Improve Lead Quality
Retaining customers is critical to your bottom line. It keeps revenue flowing in, and as they say, it's cheaper to keep 'em.
Data can help with more than reducing your churn rate. It can also aid in driving better quality leads to your business. With a customer data platform, you get access to advanced reporting tools and data visualization capabilities. 
This provides analytics that can help enhance your marketing campaigns. It'll combine customer data from all sources (1st, 2nd, and 3rd-party) into a single master profile. 
Then the customer journey is outlined and detailed to make it easier to find the best content and strategies to use to attract your market.
The visualization enables marketers to better understand and digest data analytics and put it to use efficiently. 
Data Quality Will Become Pure
Data quality is a real concern for B2B companies because data decay happens rapidly throughout a database. 
For instance, each year:
30 percent of people

 change jobs

24 percent of companies change their names

43 percent of phone numbers change

34 percent of people's titles/roles change

37 percent of email addresses change
If you're a mid-sized B2B company, then this could mean tens of thousands of records to keep track of. 
Stats show 64 percent of B2B companies realize 40 percent of their data is inaccurate. Then 88 percent of B2B marketers state data quality is essential to executing account-based marketing strategies. 
This means more businesses will invest in methods to cleanse their data to improve ABM (and sales). 
B2B Data Will Revolutionize Email Marketing
The standard of lead generation will only continue to increase. Most businesses use free downloads to capture emails from prospects. Then they send out emails to nurture the leads into a sale.  
However, if the prospects you're attracting aren't in line with your target accounts, then your campaign will continue to yield low results. 
With the changes in data trends, we're likely to see B2B companies implement personalization more effectively. This includes creating highly-targeted content. Email segments will also become more personalized based on in-depth analytics and data used to create complete customer profiles. 
Since 75 percent of email revenue stems from triggered campaigns, B2B companies will likely adopt this for their 2020 marketing strategy.
Influencer Marketing Will No Longer Be a "B2C Thing"
Influencer marketing is all the rave in the B2C industry. However, from the looks of things, it'll soon become a part of B2B marketing campaigns. 
The simple reason is that people trust experts and others in "powerful" positions. We listen to the advice and recommendations given by these individuals. This is why it works so well in B2C marketing. 
The only difference is the types of influencers B2B marketers will target. So rather than going after beauty, foodie, and fitness influencers, you'll go after those in your industry. For example, you'll tap notable speakers you'd find at Ted Talks and other authorities in your sector. 
Seamless Alignment Between B2B Marketing and Sales Teams
Silos. 
This is the term we'll be getting rid of in 2020. B2B companies that continue to silo their marketing and sales operations will quickly lose their steam and fizzle out. 
That's because in-depth insights will overcome the big data craze. Instead of focusing on gathering data, insights will become the focal point. This is what will enrich marketing and sales campaigns and generate higher ROI. 
For this to happen, your marketing and sales teams must unite. To pull this off, B2B entities will focus on combining the data from marketing and sales databases and making it accessible to both departments (as well as customer service). 
This will erase the disconnect that makes it challenging to create meaningful content and conversations with accounts and leads.
All Out Personalization for Each Customer
Customer data platforms, CRMs, and ERPs all help you to learn about your target audience, but there's nothing like getting information from the horse's mouth. 
In this case, that's the customer. 
Social media allows companies to connect with and engage with customers and prospects in a more personal way. You can learn a lot about what customers think about your brand. This feedback can help you to enhance your products and services, as well as the content you produce. 
Every interaction you have with your leads and accounts will need to be personalized if you want to convert and retain customers. Personalization will need to be a part of the core aspect of your marketing, customer service, and sales. 
Some B2B companies are going as far as to integrate this mindset in their workplace culture. If you can make your accounts feel like you understand them, then you'll continue to grow stronger (and longer) business relationships with them. 
Content Will Become More Visual
Content marketing will continue to be integral to B2B digital marketing strategies. However, we'll likely see an uptick in visual content creation. 
Companies are already using data analytics tools to personalize emails, blog posts, and e-books. Now, they'll use them to deliver relevant video content. 
Video is on the radar for companies in all industries (even the boring ones). Developing explainer, how-to, product demo, and other informative videos will help drive more high-quality leads. 
Google ranks video content highly (and B2B companies eat it up). So it's a win-win for your 2020 customer-centric marketing strategy. 
Where Will Your B2B Be in 2020?
We're less than a month away from 2020; what are the plans for your B2B data? How will you ensure it's up to par in quality and able to enhance your marketing and sales strategies?
There's one option you won't want to sleep on — a B2B customer data platform.
This will resolve the majority of your issues by offering data cleansing, AI analytics and reporting, and gathering data from every source into a single, accessible system. 
Want to learn more about how (and why) you need a CDP for your B2B? Download our free Ultimate Guide to Driving Revenue with a B2B Customer Data Platform.