The world as we know it has shut down. Some businesses are in a panic, wondering whether they should stay open and risk exposure, or close up shop and risk a massive loss of revenue. 
It's a tough situation, but not something B2B companies can't overcome. With flexibility, you can transform your B2B marketing in a way that promotes B2B lead generation. 
The question now is, how do you do that during these unprecedented times?
Let's take a look at five issues with which B2B companies are battling and discuss how to overcome them. 
1. Costs for Ads on the Rise
If you're actively using paid search to promote your B2B services and products, then you've likely seen an incline in costs. In case you were wondering whether this is directly related to COVID-19, it is. Now that more people are at home surfing the net, the competition has grown fierce. Both online and offline vendors are relying on digital advertising to attract more traffic. 
However, not everyone can keep up with the cost, especially as more businesses are slicing their budgets. 
This could be beneficial to you if your competitors are dropping out of the race. Be sure to check your Google Auction Insights reports to determine if this is the case. If so, now would be a great time to push forward with your ad spend. 
If there is increase competition in your category, look for ways to better focus and target your keywords to those that provide the most ROI. For other digital ads on websites like Facebook or LinkedIn, talk to Leadspace to target your specific audiences using persona-based ad targeting, as an example. Here's more information on that: https://www.leadspace.com/products/leadspace-for-ads/
2. Dwindling Team Size & Virtual Offices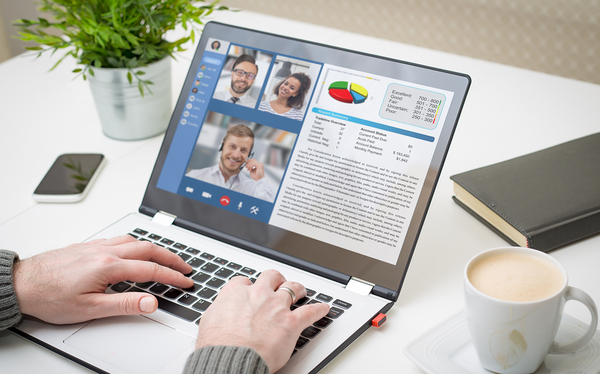 It's a lot harder to carry out your B2B lead generation strategies when you don't have your full team. Maybe some people left or were laid off, or maybe you're like some organizations that are working 100 percent remotely. 
If that's the case, then it's time to put to use virtual collaboration tools. This way, your teams can continue implementing B2B marketing strategies. You'll also find remote tools helpful for your salespeople. As you're driving in new leads, your salespeople will have to make do with digital communications vs. face-to-face engagements (for example, using video calls for demonstrations and meetings). 
It can also be a great time to give your team dedicated time to widen their skillset. Lots of resources are being made, by technology vendors and third parties, to learn technologies or improve skills. Give team members the opportunity to up their game in Marketing Automation, Digital Advertising, SEO, Content Marketing, and more.
3. Slashed Budgets of Prospective Customers
Convincing leads to convert when they're operating with a smaller budget can seem impossible. However, this doesn't mean there's no room to adapt to their demands. 
You may have to change up your strategy to include free trials and possibly deep discounts for a six-month to a one-year contract. The idea is to find ways to get leads on board now and show them the value of your product or service. Then as things turn back to normal, you'll have accounts that will renew, and grow, their contracts with you. 
4. Following the Herd (Instead of the Data)
Herd mentality is at its height right now, as companies strive to maneuver through the pandemic blindly. Unfortunately, some brands are following one another to their own demise. 
As in any market, what works for one business may not work for the other. The trends you're witnessing may not be suitable for your company and its customer base. 
To avoid the temptation of simply following the crowd, you should focus on following the data. For instance, watch brand search volume and traffic and fluctuations in conversion rates. 
You may feel compelled to cut your budget because it's what others in your industry are doing. Yet, if you see your performance is increasing, then you should do anything but cut. 
Monitoring the right metrics and KPIs weekly will help you determine what's working and what's not. 
5. Absent Key Decision Makers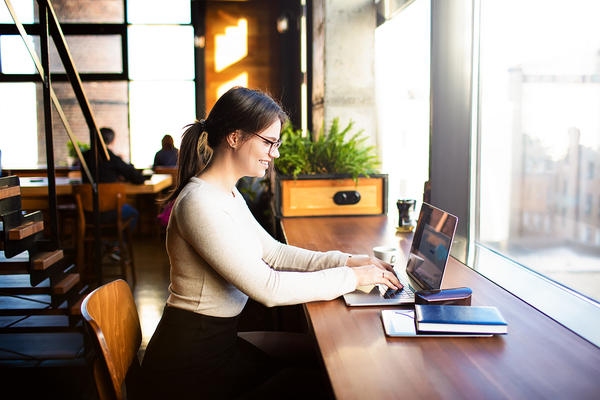 Key decision-makers may be out of the office, or just too overwhelmed with everything, making it increasingly difficult to move accounts all the way to conversion. The good news is that the usage of certain social platforms has increased during the pandemic. This means you can find decision-makers on channels like Facebook and LinkedIn. 
This is excellent news for your sales and marketing teams because this makes these key individuals more accessible. If there are prospects your teams have been trying to reach for months, then now's the ideal time to do so. 
These key players are at home, which means fewer distractions and more time to invest. Use this opportunity to set up appointments and close deals with them. 
Turn Your B2B Marketing Challenges into Opportunities
Instead of moping about all the hurdles in your way, start thinking of clever ways to leap over them. Your ability to adapt quickly is vital right now, and those that prove flexible will excel in B2B lead generation. 
The same goes for those who follow data vs. baseless trends. Want to learn how you can amplify your B2B marketing using data? Here's a guide on how to revolutionize the way you use data.