Design a
Revenue Technology Stack

That Aligns to Your Growth Strategies

"A shared definition among its leaders of how a company plans to grow is essential to ensuring revenue engine functions (sales, product, and marketing) are synchronized and working together toward corporate growth goals. The company's growth strategies also should help guide revenue engine efforts and provide the justification for leaders to reject misaligned requests or initiatives".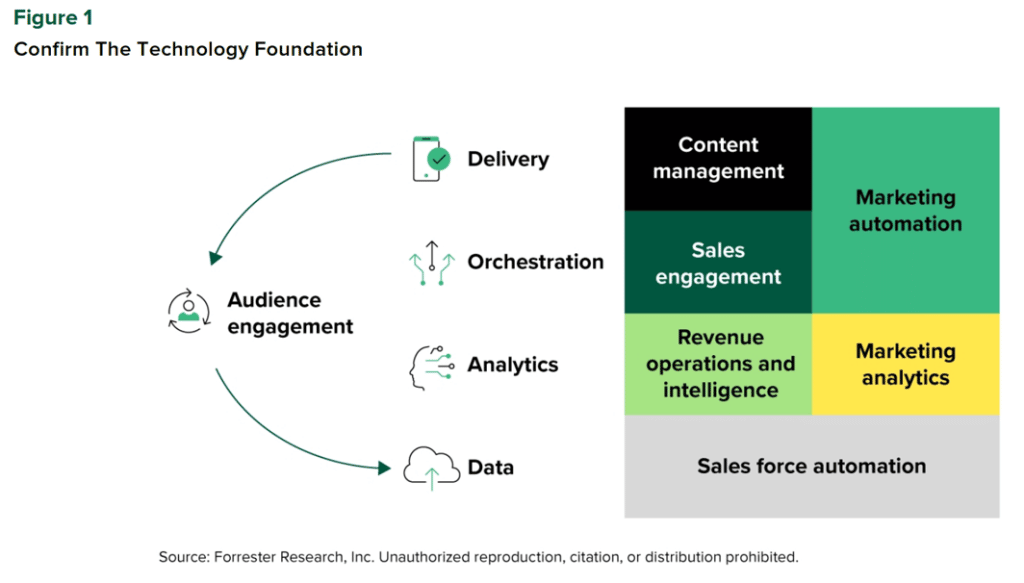 "There is no revenue tech stack that works in every B2B organization. Because marketing and sales organizations vary considerably in size, structure, and, most importantly, growth strategy, a one-size-fits-all approach is ineffective at best and counterproductive at worst. However, differences between organizations do not mean that marketing leaders must start from scratch every time they assess their organization's tech stack".
Get this complimentary Forrester report to learn more about the above findings and three secrets leaders should know when building a revenue tech stack to support their company's growth strategy.