A CMO's Guide To
Marketing Technology
Martech Will Make Or Break Your Marketing Strategy
It's no surprise that martech spending has bounced back quickly since the worst of the pandemic or that corporate executives are becoming increasingly knowledgeable about and supportive of martech. CMOs must recognize that they have the biggest stake in its success, and they should be actively involved in defining a vision for martech and its ongoing management to ensure that it lives up to its potential.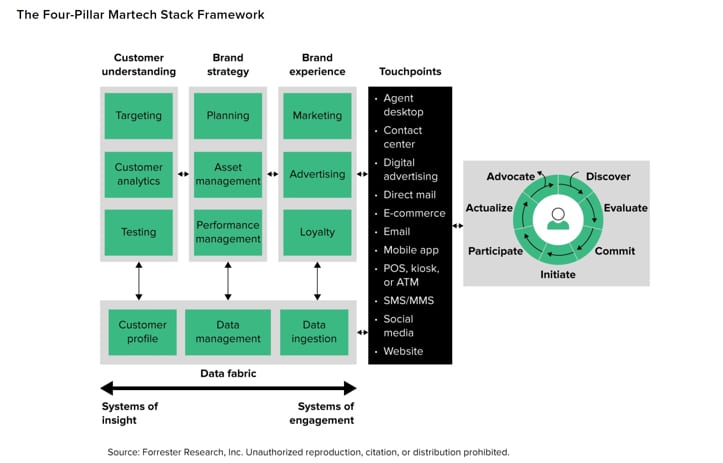 Effective marketing technology (martech) is critical to executing marketing strategy, yet many companies take a decentralized, ad hoc approach to tech planning and delivery. CMOs must maintain direct involvement in their martech strategy to ensure that investments live up to their full potential and support the business.
CMOs can provide the leadership to centralize planning, align staffing and resources, and develop a comprehensive martech ecosystem.
Access your complimentary Forrester report copy to learn more.