The pandemic hasn't just changed our personal lives; it's also changed the way we do business.
Due to social distancing and closures, more people are shopping online. For some industries that deal with e-commerce, this is an obvious revenue booster. But most businesses — especially B2B — are dealing with a rapid acceleration of what was already an increasingly digital buying experience. And in the digital world, there's a lot more noise and competition. 
Your audience is likely already distracted by world news and social media. So the key is to develop a strategy to capture the attention of those you already have relationships with, your current customers. 
There's no better way to do this than with account-based marketing (ABM).
Let's take a look at why an ABM strategy is a must during the pandemic, and into whatever our new normal looks like.
Why ABM Matters During COVID-19
Sure, a lot of things have changed since the start of the pandemic, but certain things will always remain the same. 
For one, your sales and marketing teams must stay aligned, no matter what. If you're one of the companies that went remote, then you're going to have to implement tools to keep your teams connected. 
With a customer data platform, you can gather data needed to pinpoint accounts of high value so your marketing and sales teams can better understand them, track their engagement throughout the customer journey, and deliver personalized, relevant messages. By revisiting target account lists, you can ensure you're spending time and effort on accounts most likely to respond favorably.
Right now, acquiring new leads may be a challenge. By leaning into your current database of customers, you can keep them engaged, retain, and potentially cross-sell/upsell. Using a platform like Leadspace, you can keep an eye on your accounts and receive signals when they're in the market again for a product/service you offer. You can also identify when it's time to reconnect to reduce customer churn rates. 
How to Create an ABM Strategy Now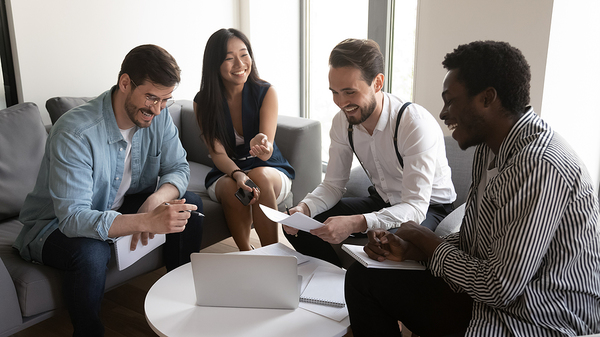 What's great about account-based marketing is that it hones in on high-value companies and buyers. This way, you're boosting retention and revenue without wasting time or money on high volumes of lead acquisition. 
Now, this isn't to say you shouldn't continue responding to inbound inquiries, but it does imply that you should place emphasis on target accounts most likely to be valuable customers. In this way, you also avoid sinking extra resources into sales, marketing, implementation, customer success, and support on customers that were never going to be a great long term fit anyway.
How do you go about that?
It requires a solid foundation of data and tools designed specifically for B2B. Here are several ways a customer data platform can assist with your ABM strategy:
Content personalization: Your accounts are dealing with unique issues during the pandemic. Harness the power of data (both internal and external) to understand their pain points, segment them into similar groups, and deliver personalized messaging across channels. 
Align marketing and sales: With a centralized source of truth on accounts, your sales and marketing teams can work fluidly on the same targets to retain and convert them into buyers.
Increase account LTV: Giving accounts likely to need your products the high-touch treatment means better odds of retention and continued relationship growth.
Expand your business: Through deeper understanding of company hierarchies and relationship building within accounts, you can turn your customers into advocates and referrals within corporate families.
Apply AI insights: Targeting the best accounts is easier with AI insights. A CDP will analyze your accounts and score them based on whether they're likely to convert or need to be re-engaged.
Those capabilities are all part of the Leadspace, the leading B2B CDP.
Scale Your Business During the Pandemic with ABM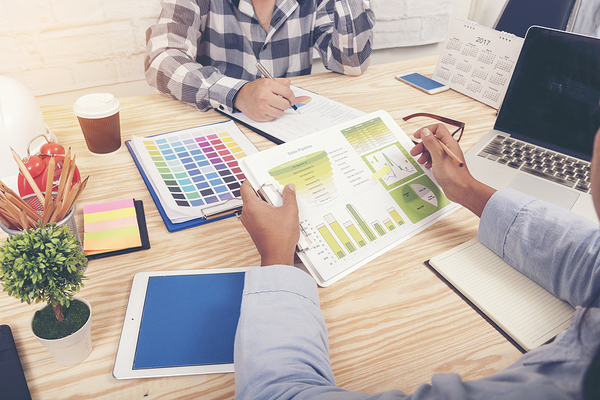 At Leadspace, we offer a customer data platform designed specifically for B2B companies. It's the ideal solution for marketing and sales to unify data and use it to personalize the buying experience. 
We also offer integration with your marketing automation platform to ensure your marketing data is always fresh and updated. With this in your arsenal, you can personalize engagement at every touchpoint using segmentation based on signals like intent, firmographics, persona profiles, and more.
Want to see how Leadspace can help your B2B company? Watch the webinar: Account-Based Marketing: 3 Secrets to Great ROI to learn more today!