Pipeline Impact

Report

Take the first step to accelerate pipeline
Complete the survey now for your free report. Spend just 10 minutes to answer questions about your company's use of customer data and we will provide you with an assessment along with best practices gained from helping leading sales and marketing companies.
The Leadspace Pipeline Impact Report includes
Our pipeline capabilities framework to help you evaluate the current state of your customer data usage across sales and marketing.
A customized Total Addressable Market analysis so you can better understand and target your best pipeline opportunities for business.
A profile completeness analysis of your existing pipeline data from a small data sample you can securely upload.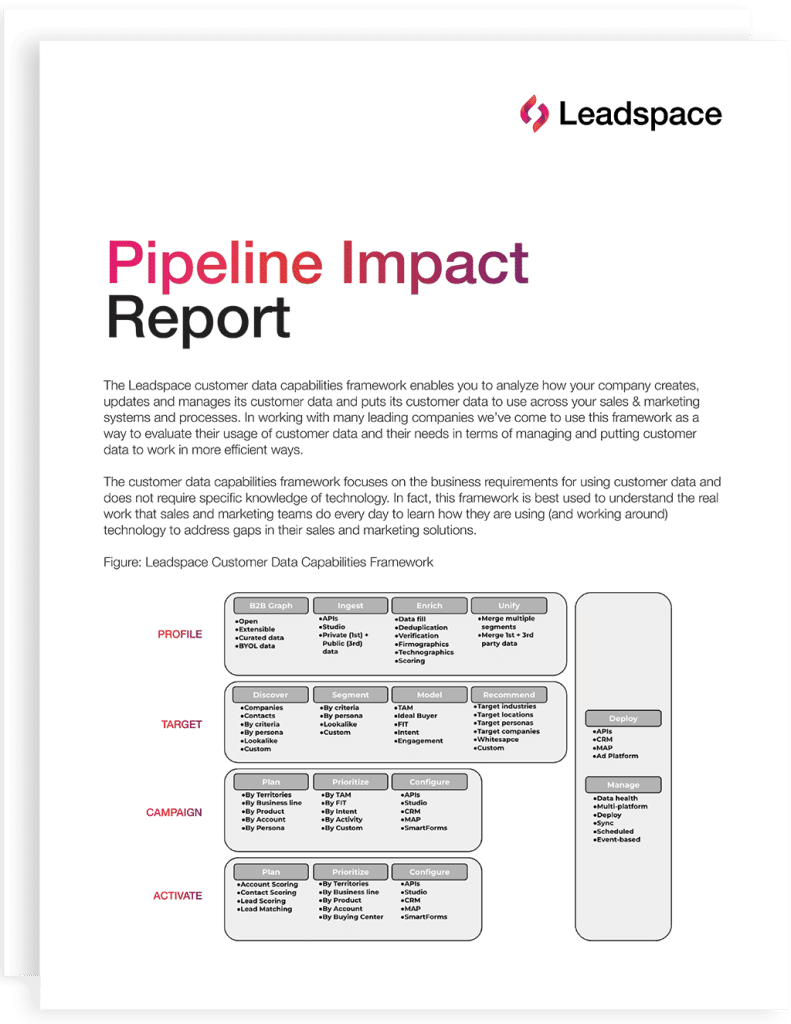 TAKE THE ASSESSMENT NOW
See who's counting on Leadspace to find, create and prioritize closeable business. Again and again