Leadspace for Marketing Automation
All the data and intelligence you need to execute highly targeted, personalized marketing campaigns.
A Marketing Automation Platform is critical for demand generation. But the sheer volume of data, often inaccurate or outdated, can hold you back.
Leadspace for Marketing Automation helps you reach and exceed your Marketing goals, by activating Leadspace B2B Customer Data Platform natively inside your existing Marketing Automation.
Learn more by downloading this product sheet…
Shannon Copeland
Chief Operations Officer
"Leadspace is a uniquely robust solution for highly accurate, personalized data to build effective persona models."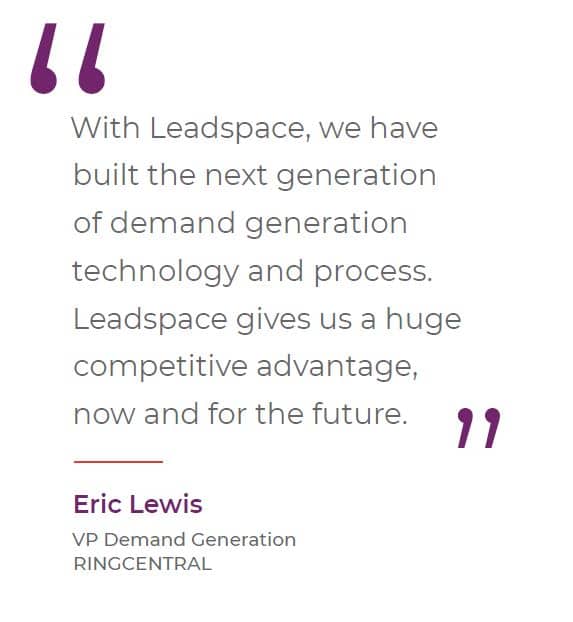 Download Resource