Your business collects tons of data each day for two reasons:
To learn about your audience

To execute campaigns that'll attract and convert them
What happens when you're using multiple databases to gather information about your audiences? For example, you might be using a sales tool for your salespeople, and service tool for your customer service team, and then your own martech tools (i.e., marketing automation, web experience, analytics and ad platforms). 
This results in a chaotic system of disconnected data that cannot be fully analyzed and utilized for good decision making. 
Why is that important? Let's find out.
What Is Unified Data?
Unified data is exactly as it sounds — data that has been brought together in a cohesive manner. Commonly, it involves gathering all of your intel about your customers from all internal and external sources into a single customer data platform. But just bringing it together won't suffice. To truly make data unified, you need to be able to match and resolve different data points to their profiles. In the case of B2B companies, they need to have all their data about an account connected to that account, with the contacts and leads connect to it too, and all their relevant data connected. Your result will be "golden records" or profiles that give you a complete, 360-degree view of the accounts and people you sell to.
Why Is Data Unification Important?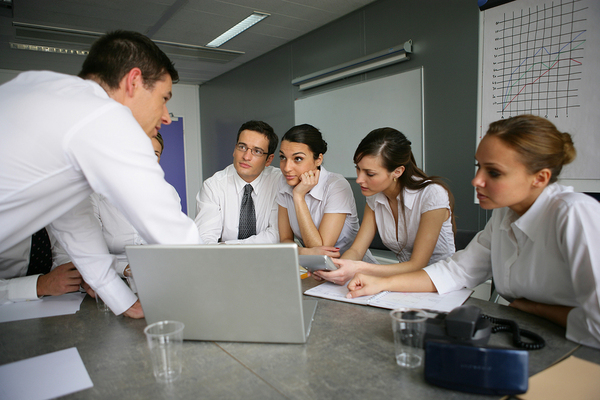 As a marketer, you understand the importance of data because it can make or break your campaigns. However, it's not always easy to get your hands on the data you need. For one thing, you're dealing with software silos that lock you out of quickly and easily collecting such information. 
Let's say, for example, you want to personalize your email campaign. To do so, you need to understand every touchpoint leads and accounts have with your organization. This means you'll need to obtain information from CRM, sales, and service tools to get a complete picture. With data unification, you can get a deeper understanding of the needs of your account or lead and develop content specifically for them.
Marketing isn't the only beneficiary in this equation; data unification can help other departments as well. When all of your data is unified into one central source of truth, everyone in your organization can more easily access and use the data they need to perform their various roles more intelligently. Customer service will have a better understanding of an account's needs. Your salespeople will know the best resources to use to guide leads through the customer journey (and close more deals). Marketing will have the data they need to offer personalized content to nurture leads before they speak to sales. 
The simple truth is that if you want to boost sales and customer retention, data unification is a must. 
How to Convince Stakeholders to Invest in a CDP
It's probably not enough that you believe in the glorious concept of unified data. If the stakeholders in your organization don't feel the same, then you'll never get buy-in for a customer data platform. 
So what do you do to convince them? 
One option is to present the benefits of data unification:
It's cost-effective

: Manual work and resources spent gathering data for things like reporting is drastically reduced.

It centralizes data

: Sales, marketing, and customer service can get access to the data that'd otherwise be locked away in inaccessible silos. 

It's secure

: Assign security levels to users to ensure only authorized personnel gain access (including stakeholders, employees, partners).

It's flexible

: Activate the data you need in the channels and format you want. 
Then as an added bonus, a customer data platform will enhance data quality. One of the ways it does this is by flagging duplicate and outdated data and updating records to reflect current information. The truth is…
You Can't Afford Not to Unify Your Data
Your competitors are already bought into the idea that unified data is essential. It gives them an edge to serve the needs of your customers. And with that comes higher revenue (through conversions and retention) for them. Don't let that happen.
Put your company back on the playing field by investing in a customer data platform built for B2B, so you can eliminate the chaos among departments and replace it with unity toward a common goal: customer acquisition and satisfaction.
Want to learn more about how a CDP can help your organization? 
Download the Ultimate Guide to Driving Revenue with a B2B Customer Data Platform.