Trying to figure out how to maneuver your B2B company through a pandemic is like sailing a boat through icebergs. One wrong move could cause your business to start taking on water or sink. 
It's hard to move forward with confidence knowing there's no lifeboat to pull you ashore. There really hasn't been a global pandemic for over one hundred years, so there's no lighthouse to guide you through murky waters either. 
However, being attentive and proactive about the changes you see are vital. This is especially true when you're trying to accommodate your customers going through the same circumstances. 
The way you do that today is much different than you did just a few months ago. This may necessitate going back to the drawing board to analyze your ideal customer profile. 
How COVID-19 Affects Ideal Customer Profiles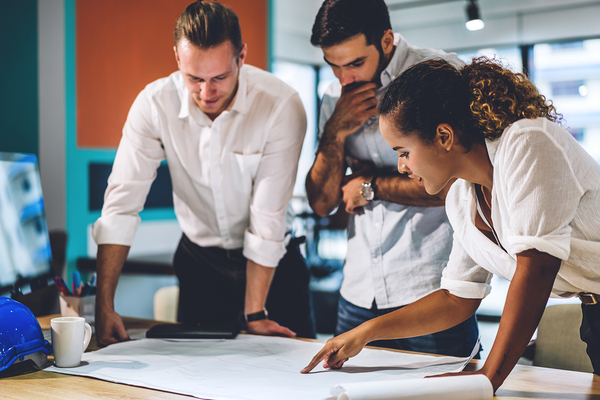 When you initially created your ICP(s) for your B2B company, you had a holistic view of your prospective customers and their needs. Now that things are changing, you'll have to readjust the understanding you have of your target customer. 
This doesn't mean you have to go and target a completely different audience. However, it does mean you need to make changes that'll make your marketing and sales process more effective. 
Here is a look at the various ways B2B customers are changing:
They're looking to cut costs wherever possible.

They're looking for certainty and stability.

They're at home and are conducting more searches and research.

They're taking more time to consider purchasing decisions.

They may be seeing crippling change in their industry.
Their company may have enacted freezes or limits on spending.

They're spending more time on social media.
Based on these analyses, your whole approach to your leads and accounts has to change. 
Here's how you can position your B2B company in a way that resonates with your ICPs. 
Use Your CDP to Learn More About Your ICP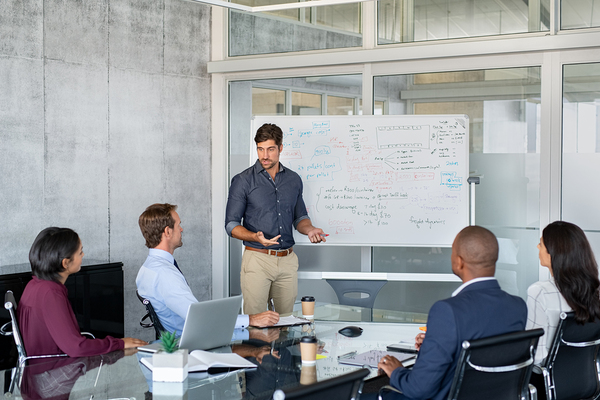 Data is the best friend every B2B marketer should have right now. It's the single source of truth in the dilemma marketers are facing with COVID-19. If you're using the right CDP, you can access valuable information about your leads and accounts. If you're not currently using a CDP, Leadspace can help you do some initial analysis free of charge.
For example, are certain industries converting more in the last few months? Maybe some personas are rising as potential top targets. Look at geography, company size, expertise, and other details to understand how high-performing profiles might have shifted. 
This will also help to identify new pain points that weren't addressed in your initial ideal customer profile that you can use to power marketing campaigns, sales outreach, or product offers. 
Changing Your Marketing Approach for Your Revised ICPs
After making revisions to your ICPs, it's time to do the same for your marketing strategy. 
Let's review some of the ways you can accommodate customers under the new norms of marketing:
Focus on empathy and connection: 

Right now, the brands that show they care (vs. trying to sell) will be top of mind when it comes time to buy. 

Create a support system: 

Offer your expertise and support in the form of a knowledge base, tutorial series, or forum. 

Meet customers where they are

: Which platforms are your customers using? Be present on these mediums to maintain visibility. 

Go 100% digital: 

If you haven't already, now's the time to make it easier for customers to purchase and engage with your business digitally. This includes writing blogs, changing up your website content, and conducting webinars.

Re-imagining the customer's journey: 

Pay close attention to the ways leads and accounts are learning about, interacting with, and purchasing from your business. It may be a completely new path. 

Offer more freebies and discounts: 

Rather than tooting your own horn, let customers learn the greatness you offer by offering a free trial or discount. 

Stay abreast of the ever-changing market: 

Make sure you remain flexible, vigilant, and ready to reinvent the wheel on a whim to meet any new demands from your customer base. 
Don't Underestimate the Value of a CDP
Your customer data platform is just as helpful today as it was before the pandemic. It can act as your eyes and ears on matters relating to the desires and behaviors of your leads and accounts.
Operating a B2B company during a pandemic is hard as it is. By putting your CDP to use, you can find new marketing opportunities and meet the needs of your customers. Watch the webinar: The Secret to Customer Obsessed Marketing Ops to learn more.